For a long time, a significant number of Kenyans have been grappling with the high unemployment rate. For instance, in the last quarter of 2019, the portion of jobless Kenyans was 4.90%. In came the coronavirus and the situation became worse. Since March this year, most people have lost their jobs and businesses are either closing shop or running on losses.
The status quo has pushed individuals to rethink their lives. In addition to cutting down on expenses, it is now crucial to identify other feasible sources of income. With the current stay-at-home measure, it is helpful to consider businesses that can increase your earnings while still adhering to the set COVID-19 preventive measures.
In this article, we will highlight 10 types of home based businesses in Kenya. The list will include options that require limited skills and capital. Depending on your skills and interests, consider one of these businesses, take time to grow it, and watch it expand to unimaginable heights.
Preparing Samosas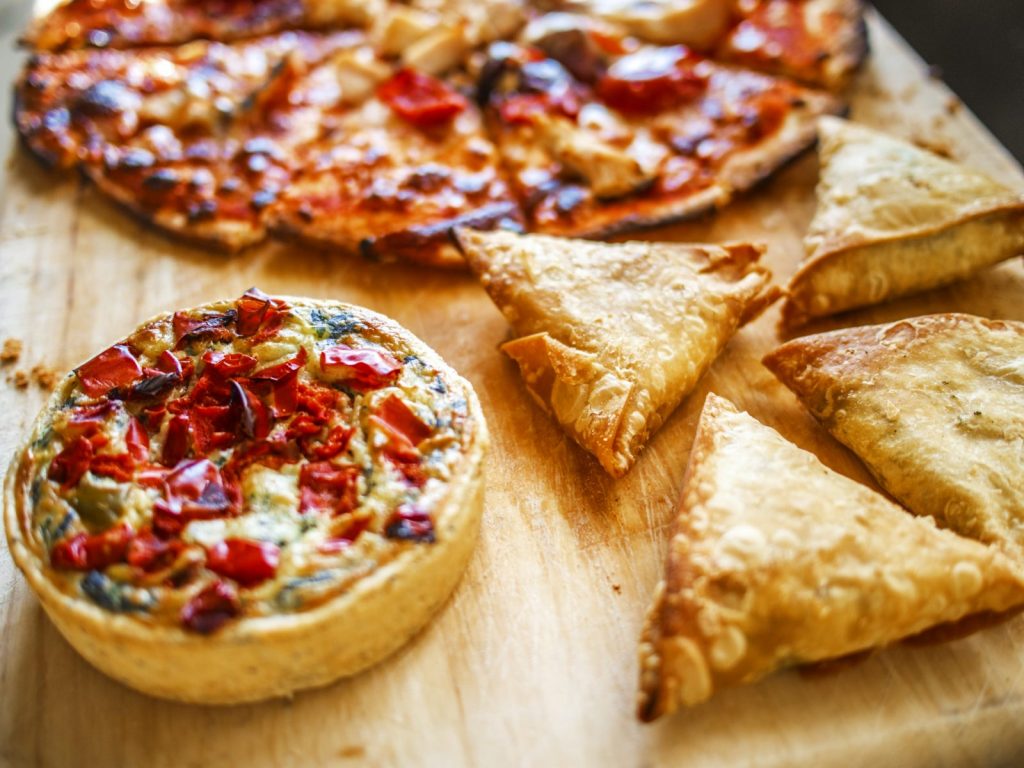 Samosas are one of the popular snacks in Kenya. However, most people are hesitant to cook them at home due to the skills and time needed. Take advantage of this business opportunity at the comfort of your home. The idea is to make the samosa sheets, stuff them with meat, rice or vegetables and let your clients deep fry for themselves.
Family members, friends, and neighbors are a good place to start establishing your customer base. You can start with as little as a 2 kg packet of flour, 1 kg minced beef, several bunches of spring onions and some spices. Depending on your targeted clientele, you can sell a piece for between Ksh 30 and Ksh 50. Referrals will be your best marketing tool. Watching several YouTube videos or learning from a friend who knows how to prepare samosas will be beneficial.
Baking Cakes
Another home based business in Kenya that you can start in your kitchen is that of baking cakes. It is common for Kenyans to celebrate occasions such as birthdays with a cake. Just like the samosa business, you don't have to be a pastry chef to start this business. Learn from a skilled friend or watch numerous tutorials on YouTube. With adequate practice, you will perfect your craft.
This home based business needs low capital. To bake a cake, you can use the oven that you already have in your kitchen or rely on a charcoal stove (jiko). For a small budget, you can buy the ingredients needed to make the ordered cake as opposed to stocking large products. Adding cupcakes and cookies to your list will help you get more clients and returns.
Delivery of Food and Drinks
Do you have a passion for cooking? Do friends and family enjoy your meals? If the answer is yes, there lies a huge business opportunity in your passion. Whether it is a bachelor who hates cooking or a family expecting some visitors, there are numerous instances when one prefers take-away meals rather than cooking. Take advantage of that setup and deliver home-cooked dishes to your clients' doorsteps.
In addition to your friends, neighbors, colleagues, and family members, look for orders in different businesses and offices within your town. Salons, barbershops, and boutiques are some of the shops where you can sell the prepared meals.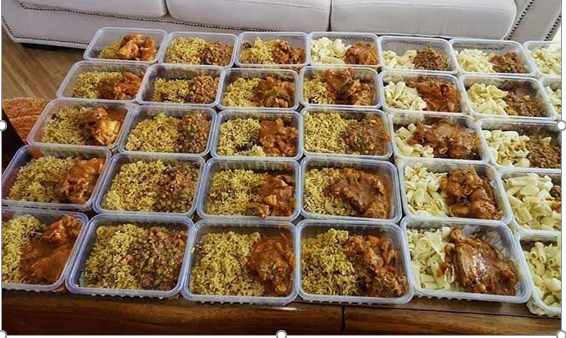 As for drinks, offer to deliver non-alcoholic and alcoholic drinks to your clients at a reasonable fee. By purchasing the drinks at a wholesale price, the home based business will be a profitable substitute to opening a liquor store.
Forex Trading
You don't have to have millions in your bank account to be a successful forex trader. What's more, you can manage your trading account on your phone or laptop. As such, it is a feasible home based business for the average Kenyan.
However, it is crucial to have ample knowledge and skills about trading before placing your hard-earned cash into the venture. Read a lot of relevant articles and watch numerous videos available online. After that, open a free demo account with one of the well-established brokers. Practice on the demo account for several months before opening a live account.
Once you are ready to trade with real money, select a broker whose features suit you. The key to being a successful forex trader is to make logical decisions rather than using your emotions. Manage your risks wisely by knowing when to take profits or stop losses.
Freelance Writing
Freelance writing has become a popular venture in Kenya. All you know to start this home based business is a laptop and Internet connection. You can choose to be an academic freelance writer or go the non-academic route.
With regards to academic freelance writing, you can decide to apply for your own account, buy an existing one, or work for someone with an account. If you decide to work for an individual with an account, the rate ranges from Ksh 200 to Ksh 400. As for purchasing an academic account, it will cost you between Ksh 10,000 and Ksh 150,000 depending on the account's popularity. Some of the academic freelance writing sites that you should consider include Essayshark, Edusson, and Uvocorp.
For non-academic freelance writing, consider sites like Upwork and Fiverr. With such accounts, you can choose to apply your own or work for someone else. The rates on these sites depend on your skills and the client.
Transcription
Transcription is yet another feasible home-based business in Kenya. Just like freelance writing, you will need an account. you can choose to apply for one, purchase a ready one from a broker, or get hired by someone who owns a transcription account. While buying or selling an account is prohibited by transcription companies, it is prevalent in Kenya.
All you will need to conduct this business is a laptop and stable Internet connection. Rev and TranscribeMe are some of the well-established firms that are popular among Kenyans. These top companies offer a rate of about $0.35 -$1.25/minute.
Selling Clothes Online
You don't have to own a classy boutique in Nairobi's CBD to succeed in the fashion industry. Indeed, there are various online clothes stores in Kenya. To start with, identify your targeted clientele and decide if you want to sell new or second-hand pieces.
For new clothes, you can source them by importing from China or Turkey. Get ample information on boutique owners who have been importing their merchandise for a while. Alternatively, visit the wholesale stores in Eastleigh to purchase them at an affordable price.
As for the second-hand clothes (mitumba), Toi Market and Gikomba are the best places to source for trendy and fairly-priced items. The key to getting good clothes in these open-air markets, is to start shopping by 6 A.M.
Before placing them on sale, ensure that they are presentable. For instance, Gikomba has various individuals who iron clothes for as low as Ksh 5 per piece. On the other hand, you can choose to iron them at home. Getting a friend as a model, or placing them on mannequins will further attract customers. Additionally, be consistent in posting on social media and sell the products at a fair price. You can choose to deliver the orders yourself or hire the services of a bodaboda rider. Nkatha K, owner of kairetusthrifts, is an example of a Kenyan who earns a living from selling second-hand clothes from the comfort of her home.
Hairdressing
For the typical Kenyan woman, making their hair is part of their monthly budget. You do not have to own a salon to tap into this multimillion industry. As long as you are a skilled hairdresser, you can tend to your clients' hair at the comfort of their homes. Keep up with the latest hairstyles to expand your clientele base.
Referrals and social media are your best marketing tools as a mobile hairdresser in Kenya. You can also offer related services such as pedicure, manicure, eyebrow grooming.
Interior Décor
Everyone wants to live in a nice house. However, not all people are gifted with an eye for art. If you have a passion for interior décor, it is possible to monetize it and build a career out of your talent. There are various approaches of getting into this home based business.
To begin with, you can start an online store to sell décor pieces such as throw pillows, curtains, carpets, vases, and other related items. For the large items, you don't have to stock them in your house. You can liaise with a wholesale or affordable retail shop and pick items from them once a client places an order.
Alternatively, you can be a full-fledged interior designer and offer services to customers who require partial or complete home makeovers. Successful Kenyan interior designers like Ashamo Hammed and Shiku Interiors will inspire you in your journey as a home-based professional in interior décor.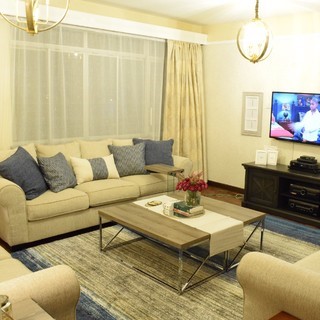 Digital Content Creation
Over the past decade, social media has evolved from simply being a platform to connect with friends and family to a well-established business hub. There are various ways that you can transform the online space into a home-based business in Kenya.
To begin with, incorporate one of the other business opportunities included in this article into the digital content creation. For instance, in addition to selling home-cooked meals, you can use your Instagram base, blog, or YouTube channel to showcase different recipes. If you are interested in interior design, post videos and images of you decorating spaces or creating décor pieces. For instance, Yvonne Kendi is a YouTuber who has grown her channel by shooting numerous videos on decorating her house.
You can also choose to create lifestyle or comic content. Celestine Ndinda and Auntie Jemimah are some of the Kenyan digital content creators who earn a decent living from delivering content that a large audience can relate to.
Final Thoughts
The coronavirus pandemic has triggered the rethinking of the commercial space. With the stay-at-home measure and the prevalent loss of jobs, a significant number of Kenyans are now looking for jobs to do at the comfort of their homes. The options included in this article are practical and do not necessarily need high capital or intense skills. Choose a home based business that matches your passion, take time to grow it, and watch your life transform for the better.