It is irrefutable that as a college or university student, your focus should be on your academics. In the same breath, you need finances to facilitate your stay at school and to lay a firm foundation for your life after campus. Your guardians may not necessarily be in a position to meet all your needs and wants. And even if they are, the college phase is the beginning of your life as an independent adult. As such, it will help to engage in legal activities that will bring you a substantial income. In this article, we will highlight how to make money as a student in Kenya.
Freelance Writing
Freelance writing has become one of the popular jobs among young people in Kenya and abroad. The good thing about this option is that all you need is a laptop/desktop and Internet connection. If you don't have a laptop, you can talk to your family members for some funding. Alternatively, you can strike a deal with a nearby cybercafé to enable you work from there at a fair price. After a short while, you will be able to buy your own computer.
A new laptop starts from Ksh 35,000 while a second-hand one can be as low as Ksh 10,000. As for the Internet connection, most campuses provide free Wi-Fi to their students. Alternatively, you can rely on the affordable bundles sold by service providers like Safaricom and Airtel.
With reference to the available freelance writing sites, you can choose to apply for your own account, buy a ready one, or get employed by someone with an account for a commission. The two latter options mostly apply to academic writing. For the last route, the commission ranges from Ksh 200 to Ksh 400. If you choose to buy your own freelance writing account in Kenya, you will need between Ksh 10,000 and Ksh 150,000 depending on the account in question. Sites that aspiring academic writers in Kenya should consider include:
If you intend to follow the non-academic freelance writing route, consider Upwork or Fiverr.
Transcription
Transcription is another viable option for Kenyan students who want to make money. It is somewhat similar to freelance writing in that you will need to have an account. The available options, with reference to owning a transcription account, are similar to those of academic freelance writing.
To obtain a laptop and have access to reliable Internet, consider the options stated in the 'freelance writing' segment of this article. Some of the transcription sites that a Kenyan student can benefit from include Rev and TranscribeMe. With these well-established transcribing companies, the rate is about $0.35 -$0.60/minute.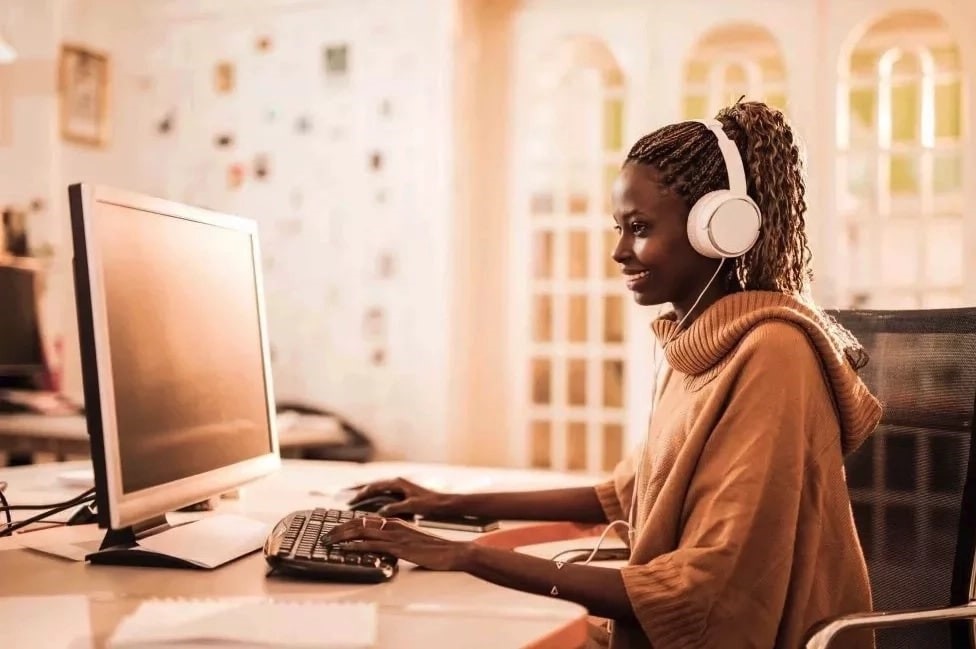 Selling Clothes
In Kenya, campuses host thousands of students. The learners are not required to wear uniforms; an aspect that creates a high demand for clothes of different types. If you are a Kenyan student looking to make money in your free time, consider this side hustle. The good thing about this business idea is that you don't need a large capital. To acquire your initial funds, talk to your family members or set aside some of your HELB funds.
The key to a thriving clothes business in a college is to avail high-quality, trendy, and affordable attires to your targeted clientele. For second-hand clothes, head on to Toi Market or Gikomba. In these open-air markets, ensure that you arrive by 8 am to get the best pick at a low price.
Alternatively, you can go for new clothes. If you decide to sell new clothes, consider buying them at Eastleigh. The area has numerous shops with trendy items at wholesale prices. Some of the fashion items that will help you make money as a Kenyan student include the usual outerwear like jeans and dresses, and innerwear. You can also include accessories like earrings, bracelets, necklaces, hats, and shoes.
For accessories like necklaces and earrings, Kamukunji, Maasai Market, Dubois Road, and Kariokor Market are apt sources. As for shoes, consider Eastleigh, Gikomba, or Toi Market.
For increased sales, take your merchandise from one hostel to another or put up a stall close to the campus. With such a business, referrals are the best marketing strategy.
Printing and Photocopying
In a typical Kenyan college/university, lecturers do not present all the notes in class. Indeed, it is common for a tutor to instruct his/her students to photocopy some of the notes encompassed in the syllabus. Besides, learners in their last year have to present a printed research proposal and dissertation for examination. What's more, it is common for students to photocopy notes in the event that they missed a class.
All these scenarios create an opportunity for a thriving printing and photocopying business. There are two setups that can work for a student in Kenya looking to start such a venture. The easiest is to buy a printer, place it in your room, and let it be your operating base. If you have a trustworthy roommate, he/she can help you with the printing when you are away. If this option does not work for you, consider renting a shop close to the campus. Talk to several lecturers to make your printing store the pickup point for specific lecture notes at a slight price.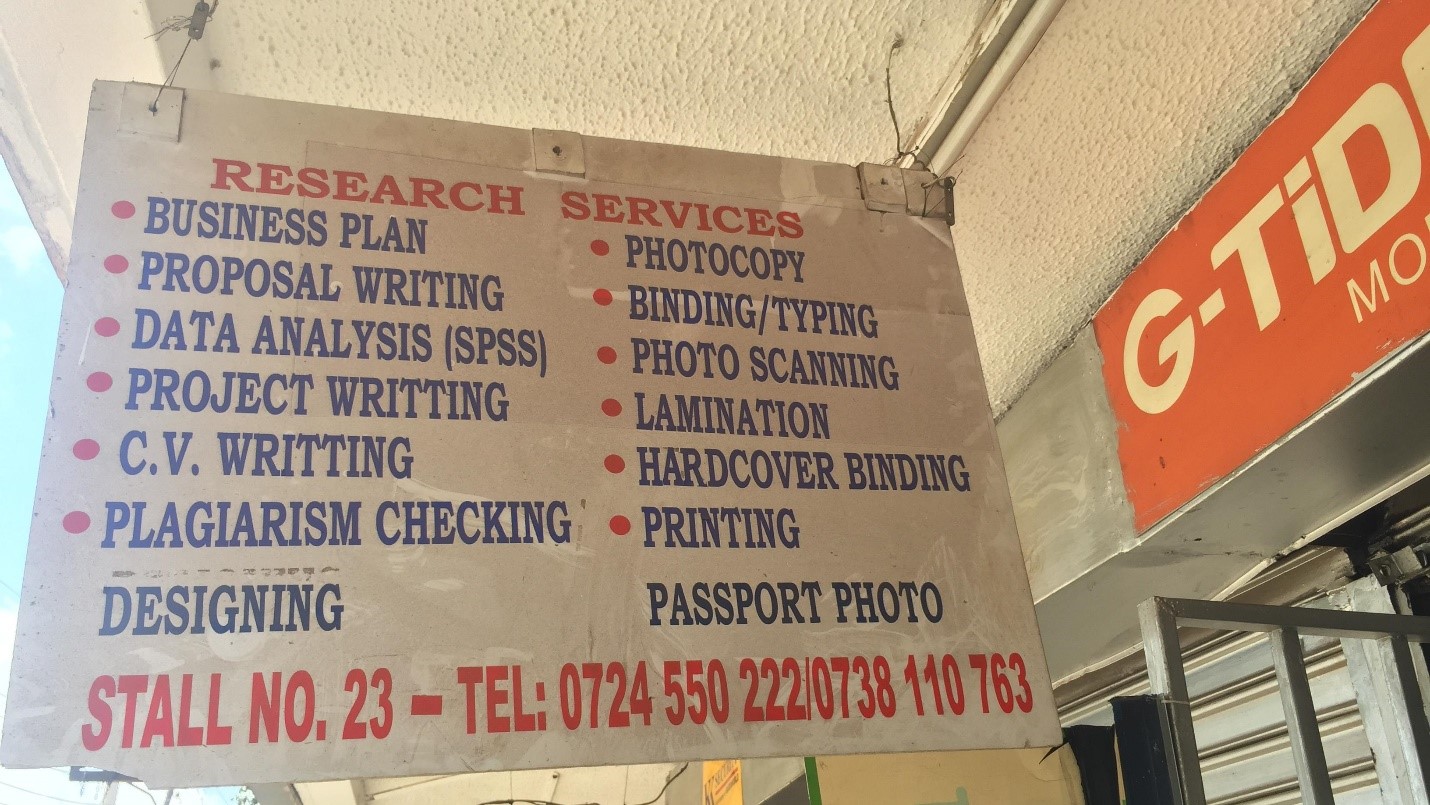 Forex Trading
One of the common misconceptions about forex trading is that you have to be a millionaire to succeed in the venture. For as low as Ksh 10,000, you can get into the venture and earn substantial profits. Since most trading platforms are mobile compatible, it is easy for a Kenyan student to make money while still focusing on his/her studies.
Before you start trading on a live account, enhance your knowledge by reading numerous relevant articles and watching videos on YouTube or other applicable channels. It will also be helpful to start with a free demo account to acquire the needed skills. Once you are ready to start trading with real money, analyze the features of different brokers to identify one that best suits you.
Remember though that Forex trading can lead to addictive behavior as to some this resembles gambling. Also be aware of scams and get rich fast schemes.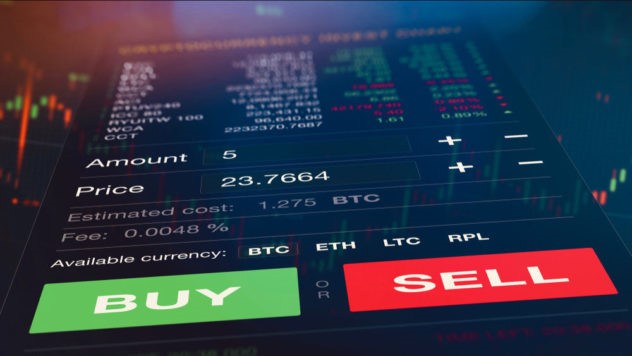 Final Thoughts
In addition to focusing on your studies, it is crucial to use your time in campus to lay a solid foundation for your future. Starting a business venture while still in university will cushion you against the struggle of being jobless after completing your college education. The key to making money as a university student in Kenya is to manage your time wisely. Additionally, create a healthy balance between your studies and business dealings.
Read More