The real estate sector is among the most profitable sectors around the world. Kenya is no exception. The real estate industry in the country has also come a long way and gone through its ups and downs. In this article, we will look at how to invest in real estate in Kenya.
Why Invest in Real Estate in Kenya
There are several reasons why people invest in real estate. Among the most common ones are:
Real estate is real asset. Unlike stocks, real estate is a real asset that you can see and touch.
Real estate returns. Real estate, when done well, has among the best returns in Kenya.
Increased demand. The Kenyan population has been rising, which has led to higher demand for affordable houses.
Long-term returns. Investing in Kenyan real estate exposes you to quality long-term returns.
Why Many People Don't Invest in Real Estate in Kenya
Most people have a desire to invest in real estate in Kenya. They have seen the exponential growth and wealth that investors in the industry have made. However, a very small number of people in the country have dipped their toes into the industry. Some of the most common reasons why people don't invest in the sector are:
Cost
While real estate is a good thing, it is also expensive for most people. For example, buying an acre of land at Nairobi's Upper Hill area goes for more than a billion shillings. Similarly, buying a quarter of an acre in upcoming estates like Ruaka, Kahawa Sukari, and Ongata Rongai will set you back by more than 10 million shillings. Therefore, clearly, very few people can afford making these investments.
Cost of Borrowing
Investing in real estate is highly dependent on a country's interest rates. That is because, as mentioned in the first point, very few people can easily afford building property using savings. Unfortunately, Kenya has among the highest interest rates in the world. For example, the CBK interest rate is at about 7% compared to 0.25% in the US. Without affordable interest rates, it becomes extremely difficult to invest in real estate.
Real Estate's Reputation
In recent years, many real estate stakeholders have given the industry a bad name. For example, companies like Suraya, Banda Homes, and Mahiga Homes, have been accused of swindling Kenyans. This has made more Kenyans to prefer building their homes instead of buying.
Other reasons why most Kenyans don't invest in real estate are:
Lack of publicly traded real estate firms to invest in.
Corruption by lands and housing officials.
Lack of demand in some real estate sectors like in malls.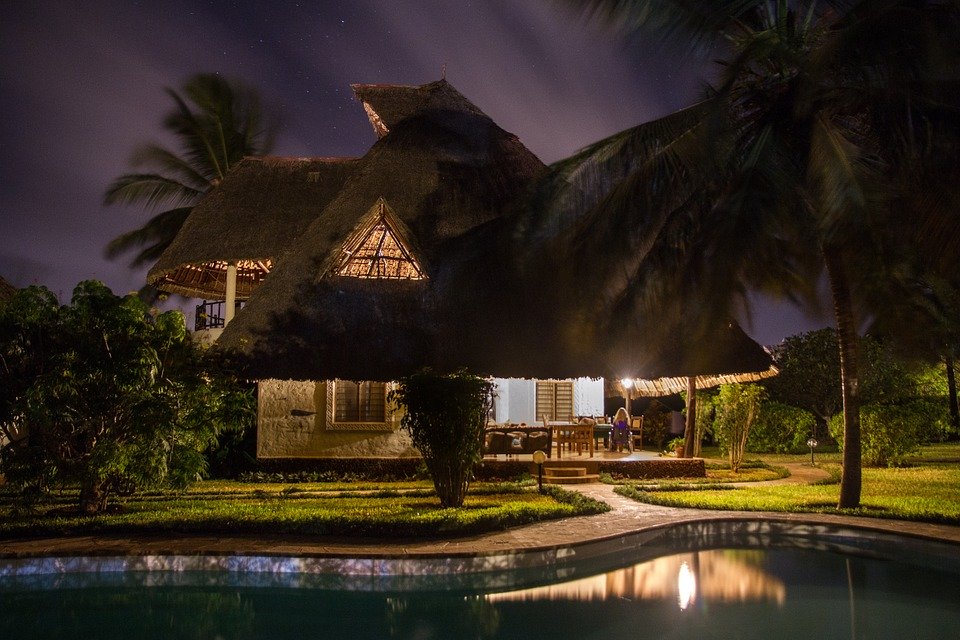 Types of Real Estate Investments in Kenya
There are several types of real estate investments in Kenya. Before we look at how you can invest in the sector, let us look at these types.
REITS. A Real Estate Investment Trust (REIT) is a trust that invests in the real estate sector. It differs from other firms because of how it is structured. In Kenya, we have only one REIT.
Residential real estate. These are houses that you build to either sell to or lease as homes. These houses include villas, apartments, and townhouses.
Commercial real estate. These properties include retail malls and office blocks among others.
Mixed use property. These includes malls like Garden City and Two Rivers.
How to Invest in Real Estate in Kenya
Now that we have looked at the benefits and types of real estate investments, let us look at how you can invest in the real estate industry in Kenya.
Decide on the type of real estate type
First, you need to decide on the type of real estate property that you want to invest in. This is a very important step because it will determine the location and the amount of money you will spend.
We recommend that you do a lot of market research before you invest in anything. In the past, we have seen many investors allocate millions of shillings to a project, only for it to be taken over by the bank. A good example of a project that has not had good returns is Juja City Mall.
Buy Land and Build
If you have a piece of land already, you can skip this process. However, if you don't have a piece of land, we recommend that you scout for a good place to invest in. Because of unscrupulous land dealers, we recommend that you use a good lawyer to buy the land. Since all this will be expensive, we recommend that you do several things:
Pool resources together. You can pool financial resources with a group of people and use the funds to invest in the property.
Sell equity to investors. If you have a good piece of land, you can raise funds by selling equity to an investment fund.
Raise money from buyers. You can use the off-plan method, where you use funds from customers to build the homes.
Use professionals. We recommend that you use the services of quality professionals, including architects and contractors.
Market the Project
Finally, after the project is built, we recommend that you employ a good real estate agent to market and manage it. Doing this will be an easier thing than having your team do it for you. These professionals know how to stage the properties and market them at a good price.
Final Thoughts
Investing in real estate in Kenya is a good idea that is not easy to implement. As shown above, many real estate firms in the country have gone out of business for failing their customers. Many others have had their properties auctioned for lacking clients. Therefore, we recommend that you do your research and invest wisely. If possible, talk to those people who have been in the industry for long.