Real estate is one business that you sure of making a profit. You can start a real estate business as an investor or an agent. Many challenges come with the business like encroachment of your land, government policies, and competition from established real estate firms. However, if you are willing to venture into the real estate business, this is what you need to know.
What is Real Estate?
Real estate is the business of buying, selling, brokering, managing, renting, or leasing land and buildings to make a profit. Most real estate brokers work in the following types of real estate business:
Landed properties
Residential properties
Commercial property
Industrial real estate
How to Start Successful Real Estate Business in Nigeria
The following are tips on how you can start a successful real estate business in Nigeria.
Research About Real Estate Business in Nigeria
Before venturing into the business, you need to know how the business is. Familiarize yourself with real estate laws and get to know about the risks involved. Thorough research will help you to prepare for unforeseen eventualities and know how to tackle the risks involved.
Write a Business Plan
A business plan should have objectives, source of startup capital, income projections, risks, and strengths. A business plan is a roadmap of any business to achieve its goals. With a business plan, you can get investors and also seek business financing from financial institutions.
Register Your Business
To operate any business in Nigeria, you need first to get a certificate from the Corporate Affairs Commission. Once your real estate business is registered, customers will be confident to trust your business. Without business registration, it is also challenging to get a loan for your business.
Set up an Office
You should have an office where people can find you whenever they want to inquire. If you don't have an established office where people can find you, you will send a wrong message and potential customers will not trust you. Also, you need to work together with professionals like surveyors, architects and engineers.
Create a Business Website
A good business should have a website where people can visit and read about your products. Get a good website design to design a real estate business website for you. A website will also help you in marketing your business. Make sure to include your contacts and business location on the website to make it easy for potential buyers to reach you.
Advertise Your Business
Once all is set, the remaining step is for you to advertise your business. Failure to promote your business is like winking to a girl at night. You need to tell people that your business exists. Otherwise, you are the only one who knows that your business is in existence. You can use social media to tell people about the properties and services you are selling.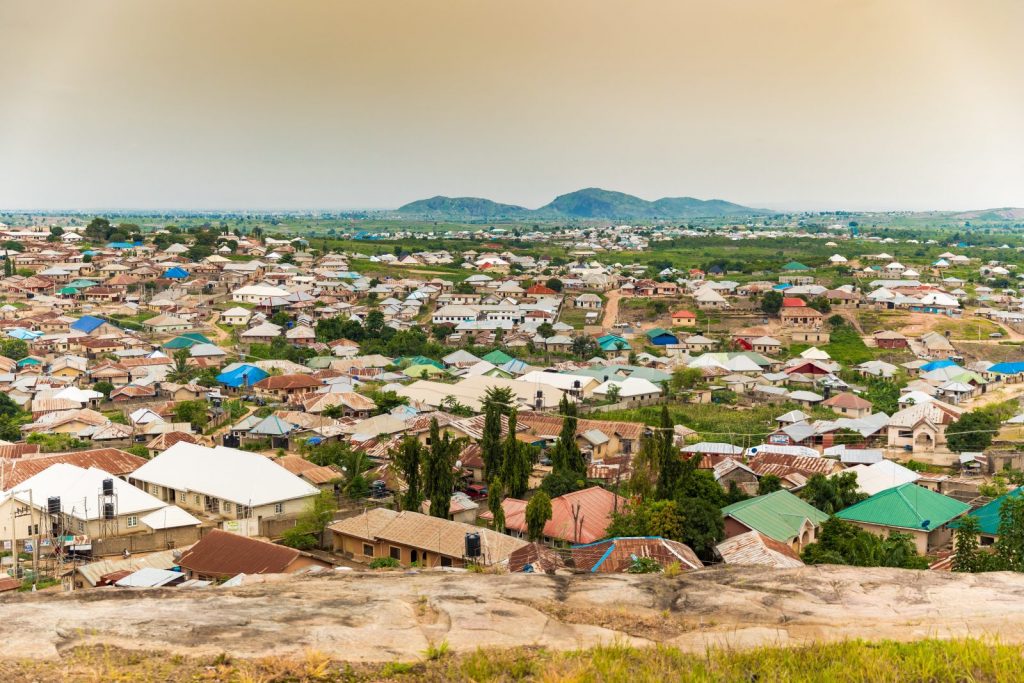 Real Estate Opportunities in Nigeria
The real estate sector is broad and comes with many opportunities. The following are some of the opportunities that you venture into real estate.
Real Estate Agent
The real estate agent is the cheapest opportunity to invest in. Real estate agents link sellers with buyers. You need to be convincing so that people can purchase it. For every purchase made, you get a certain percentage. Usually, the percentage is agreed upon by the agent and the seller beforehand.
Real Estate Developer
A real estate developer requires adequate capital. Their work is generally is structural development. They construct buildings to completion and then sell them to buyers.
Real Estate Consultant
If you are very familiar and have adequate experience with laws guiding real estate in Nigeria, you can work as a real estate consultant. You can help people who want to consult before purchasing land or a house.
Real Estate Blogger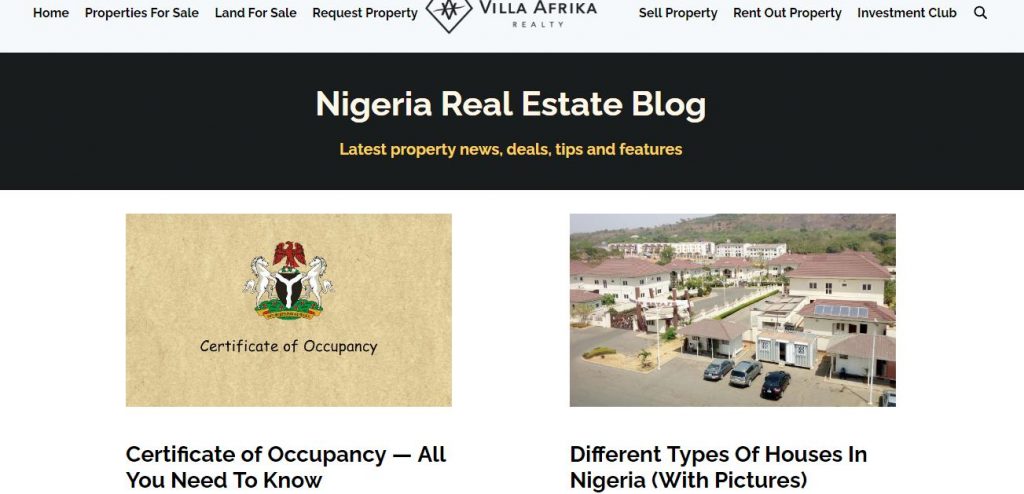 You can write and publish articles to help people when purchasing land. You can earn through advertising through your blogs, affiliate marketing and also sponsors.
Conclusion
Depending on the capital you have and your plans, you can decide whether you want to start a sole proprietorship, partnership or a limited liability real estate business. Whichever option works better for you, make sure to follow the guidelines we have provided you.