In most cases, people want to start a business and when they get started, they come to find out that they miscalculated the startup capital. In most cases, they understate the amount. That is why we have compiled a list of business ideas that you can start with less than Ksh 500,000. Fortunately, there are many businesses that you can start with the amount.
Business to Start With 500k in Kenya
You may be one of the people who have been looking for best business to start in Kenya with 500k. Here's a list of business to start with 500k in Kenya.
Butchery
Butchery is a lucrative business idea that you can start with less than 500k. You need to register your business in Kenya and get the necessary permits, including the health permit. You are sure of making at least Ksh 3,000 every day. Make sure to set up your business in an area with a lot of movement.
Some of the items that you will require to successfully start butchery business in Kenya include:
Weighing scale Ksh 5,000
Freezer Ksh 30,000
Licenses Ksh 30,000
Other requirements include butcher boy, knives and pangas. Then you will need to buy fresh meat. If you add additional costs like getting business permits, renting space and advertising, the cost is between 50k and 100k.
Gym
Many people and especially those who work in offices are looking for places where they can exercise. Starting a gym is an excellent idea. All you need to do is to register the business, launch your business and start promoting it. The monthly membership for most gyms ranges between Ksh 3,000 and Ksh 10,000. For a small gym, these are the significant costs.
Gym business permits Ksh 30,000
Equipment and machines Ksh 350,000
Trainer Ksh 30,000
Car Wash Business
A car wash business is one of the most trending business today. This is due to the increase in the number of vehicles on our roads. For a small car wash business, you will require between Ksh 100,000 and Ksh 150,000 to start. The following are the major requirements that you need.
Vacuum cleaner Ksh 30,000
Water Tank Ksh 30,000
Buckets and brushes Ksh 3,000
Cosmetic Shop
The high demand for cosmetic products has made cosmetic business very profitable. To start one, you need between Ksh 50,000 to Ksh 300,000. The cost can even go higher. This business is best suited for urban areas. The startup cost will depend on many factors. Among them, where you are sourcing your products and business location.
Bakery
You can start baking cakes and distributing them to shops. You also bake cakes for events like birthday cakes and wedding cakes. You need culinary skills to get started. Make sure you have a social media presence to market your business. The following are the main requirements for starting a bakery.
Business licenses Ksh 30,000
Utensils Ksh 75,000
Basic ingredients Ksh 15,000
Milk Pasteurization Plant
In Kenya, livestock rearing is one of the main economic activities. Kenya exports milk and milk products due to its high productions. Many farmers experience problems since they do not have proper ways to treat their milk to prevent it from going bad. You can start milk pasteurization with less than 500k. The main startup costs are:
Milk Pasteurizer Ksh 300,000
Milk ATM Ksh 350,000
Licenses Ksh 30,000
Taxi Business
The taxi business in Kenya has been on the rise with the establishment of taxi cabs like Uber. There are still many towns that are underserved and you can bridge the market gap. To start the business, you can buy a second-hand car that is well maintained and get a business permit. The budget breakdown is as follows:
Business licenses Ksh 30,000
Second-hand car Ksh 400,000
Insurance Ksh 40,0000
Fast Food Restaurant
Fast food restaurant is a profitable business if you can get a good location for your business. Some of the best places to open a fast-food restaurant are outside a university, hospital or near a public service vehicle stage. Make sure you have trained cooks and then get business permits. The following are startup capital breakdown:
Furniture Ksh 50,000
Utensils Ksh 35,000
Licenses Ksh 30,000
Money Transfer Services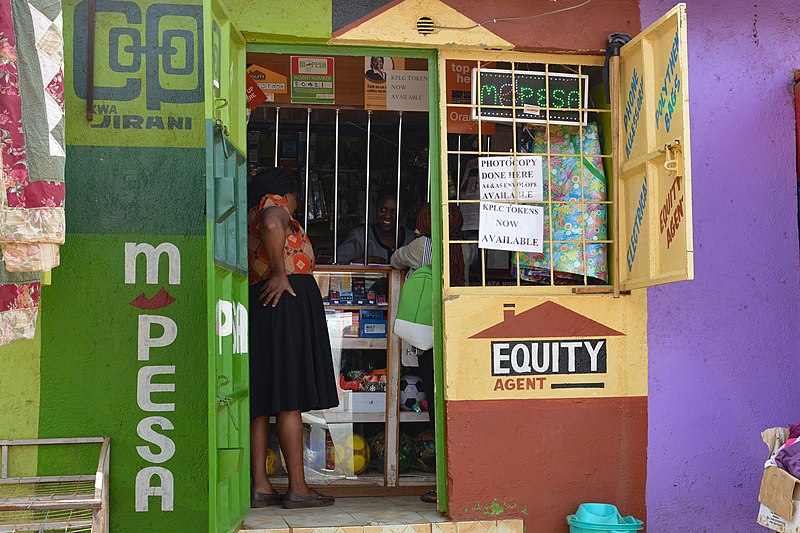 In Kenya, there are many money transfer services. Among them are M-Pesa, Airtel Money and banking agent services. You can work for a banking institution as their agent. The startup capital is at least Ksh 300,000. Depending on the startup business you want, you must make an initial deposit. For instance, to operate a single Mpesa outlet, you must make an initial deposit of Ksh 100,000.
Peter Gikungu started out hawking undergarments before getting into the mobile money business in Kenya. He got in while the sector was still growing back in 2010, and together with his wife, started operating an M-Pesa agency at 24. Eight years later, his company Gipps Enterprises boasts more than 200 M-Pesa tills that have created jobs for about 500 people across the country, and bring in an average of Sh187,000 a day in commissions.
Final Thoughts on Best Business to Start With 500k in Kenya
As you can see from our list, there are many best businesses to start in Kenya with 500k. What you need is focus, capital, and passion for the business ideas you choose. For your startup capital, you can explore these business funding opportunities in Kenya or learn how to find investors for your business idea in Kenya.