There has been a high demand for taxis in Kenya. People do not want the hassles of using public cars due to challenges like noise and delays. This guide will help you know how to start a taxi business in Kenya.
Requirements to Start a Taxi Business in Kenya
These are some of taxi business requirements needed in order to start a taxi business in Kenya.
Have a vehicle registration certificate
Have a vehicle inspection certificate
Have PSV insurance certificate
Have operating License
To become a taxi driver, you need to meet the following requirements:
Be at least 21 years of age
Pass the driving test
Have three years of driving experience
Have a clean driving record
Have a national identity card
Have a certificate of good conduct
How to Start a Taxi Business in Kenya
To start a taxi business in Kenya, you can choose to drive a cab or operate the cabs as a manager. Whichever works best for you, there are few things you need to know.
You need to have a best car for taxi business in Kenya, which is usually a 4-door car that is in good condition. Also, make sure that the car is the latest model.
Make sure that the car is always clean and neat, both in the interior and exterior.
Hire qualified and professional drivers and one's who meet the National Transport and Safety Authority (NTSA) requirements.
Get insurance cover for your taxi can and also the drivers and passengers
Have the preferred colors like white black or grey on your car
Is Taxi Business Profitable in Kenya?
John Njoroge quit his job with logistics company to start a taxi business. On the best days he would be pocketing Sh5, 000 on a good day and as low as Sh1,000 on days when demand for services are lower. This is what he says about working as a cab driver.
The taxi business is a very competitive market to work in. Most people also need to take out a loan in order to get going. It requires hard work often, making many hours. And because you also need to meet the monthly installment payments of the outstanding loan, you also need to work enough each month.
Positioning oneself by signing up across different taxi hailing mobile phone applications is what makes a difference at the end of the day. However, challenges are many.
Best Cars for Taxi Business in Kenya
Buy a Car with a Small Engine for Taxi Business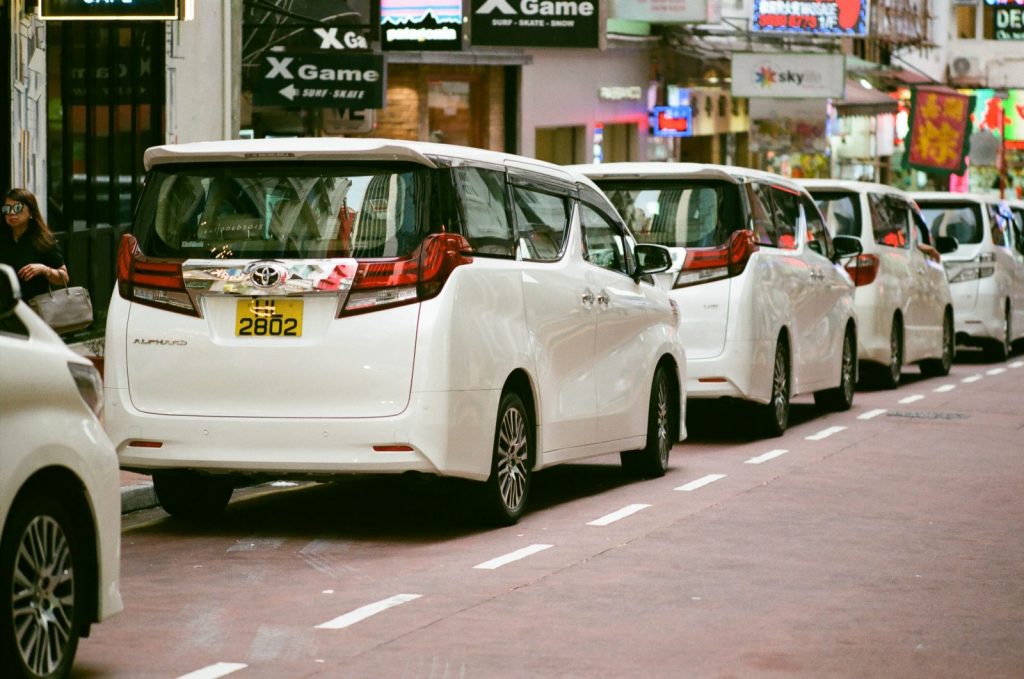 Any business aims to make profits. As such, you need to buy a car with a small engine that will ensure efficient fuel consumption. It means that you will not need to fuel the vehicle frequently and thereby increasing your profit margins.
Less Maintenance
You must buy a car that will not need frequent repairs. Make sure to buy a new car or a well maintained second-hand car. Maintenance costs will be eating away your savings and profits from your business.
Boot Space
When starting a taxi business, you need to consider the boot space. You want a cab that can carry large luggage and also get storage space for other essentials like the spare wheel, first aid kits and a car jerk.
Passenger Space
A good taxi car needs to have sufficient foot space for your passengers. You do not want a situation where your passengers are not comfortable. Having a foot space will make your passengers enjoy their journey and want to hire you again.
Four Doors
Cars for Tax should have four doors for easy boarding and alighting of passengers. Cars with high step are not recommended for taxis.
Model of the Car
Sedan cars are suitable for the taxi business. Most of them should have an engine cc of between 1000 and 1300. The following are some models of the vehicles that are suited for the taxi business.
Mazda Demio 1300cc
Nissan March 2006 model and above
Nissan Note between 1200cc and 1300cc
Toyota Belta 1000cc and 1300cc
Suzuki Swift 2006 model and above
Honda Fit 2006 model and above
Honda Insight 2006 model and above
Toyota Vitz 1000cc and 1300cc
How to Operate Your Taxi Business
The other thing you need to consider is how to operate your business. You can take advantage of the booming online taxi business in Kenya. For instance, you can opt to partner with Uber. Alternativey, you can operate the business as a sole proprietorship. If you partner with Uber, you will be getting 75 percent and Uber takes 25 percent of your revenues.
If you start with more than one taxi or you end up having more than one taxi in the long run, you will need to hire taxi drivers. Make sure that your taxi driver meets the required requirements for a taxi driver in Kenya. These will include a national ID, driver's licence, police clearance certificate, etc.
Advertise and Automate Your Taxi business
The other thing to do is to let people know that you are operating a taxi business. It's good practice to have business cards with you. You can also advertise your services online or through social media platforms. It is good that you automate your taxi business so that people can book your services online. You can also sign up across different taxi hailing mobile phone applications. This is essential if you want to have enough customers.
Leading Taxi Companies in Nairobi
Maramoja,
Uber
Taxify (Bolt) – Lots of rides, low pay. Need only to provide basic car.
Little Cab
Little Ride
Mondo Ride