Livestock farming is full of opportunities ranging from dairy, beef and the sale of livestock. It is estimated that the livestock subsector contributes around 30% of agricultural products and 10% of the Kenyan GDP.
To start livestock farming, you will need some startup capital to buy livestock, build sheds, purchase land and farm feed. If you have a passion for livestock farming, this is a business idea that you should give your best.
Considerations before Starting Livestock Farming in Kenya
Before you can start livestock farming, it is critical to ensure that you have the following.
Proper housing. Ensure that your livestock is well housed. Make sure that the shed is well ventilated and animals do not get rained on. Regularly clean the sheds and make sure they sleep in a dry place.
Labour. Livestock farming comes with a lot of labor. From time to time, you will need a person to help you in cleaning the livestock sheds, provide the livestock with feeds and water and also milk and take the milk to the market. Make sure to employ a person with experience in handling livestock.
Animal feed. You need to ensure that your livestock has a regular supply of animal feed and water. Dairy cows will not produce much milk if you do not give them enough food and water. Beef cows and goats will also not add weight if they are underfed.
Location. The location where you wish to start livestock farming will heavily affect your budget; for instance, it is cheap to start livestock farming in rural areas since pasture is readily available. Unlike in towns, you need to buy livestock pasture.
How to Get Started With Livestock Farming
Livestock farming can be expensive to start. It would be best if you had a plan on how you want to go about it. The following are excellent ways to start successful livestock farming in Kenya.
Start Small
You can start livestock with the startup capital you have. You can opt to start with one cow or a calf. A quality breed cow will cost at least Ksh 80,000, while a calf can go for Ksh 25,000. Depending on the amount you have, you can decide where to start.
If you want to start livestock farming for dairy, make sure you start with a female cow that will reproduce and increase the number of your livestock. When a cow gives birth, you will benefit in two ways. You will start milking and selling the milk and also get to increase the number of your cows.
If you are starting livestock farming for beef, you can start with a bull. Bulls are preferred for meat since they accumulate weight faster compared to a heifer. Luckily, many nyama choma joints have led to an increase in demand for beef.
Quality Cows
In livestock farming, the quality of beef and dairy matters a lot. For instance, you want high breed exotic cows that will provide you with over 20 liters of milk daily. Also, for beef, you want to have fertile cows that can reproduce and give you more cows. Therefore, be careful not to go for cheap cows and end up buying low-quality breeds.
Goat Farming in Kenya
Just like cows, you can rear goats for beef or dairy. Goats are a bit easier to manage than cows. In Kenya, most nyama choma lovers prefer goat meat than that of cows. It is because it is highly nutritious and has low cholesterol.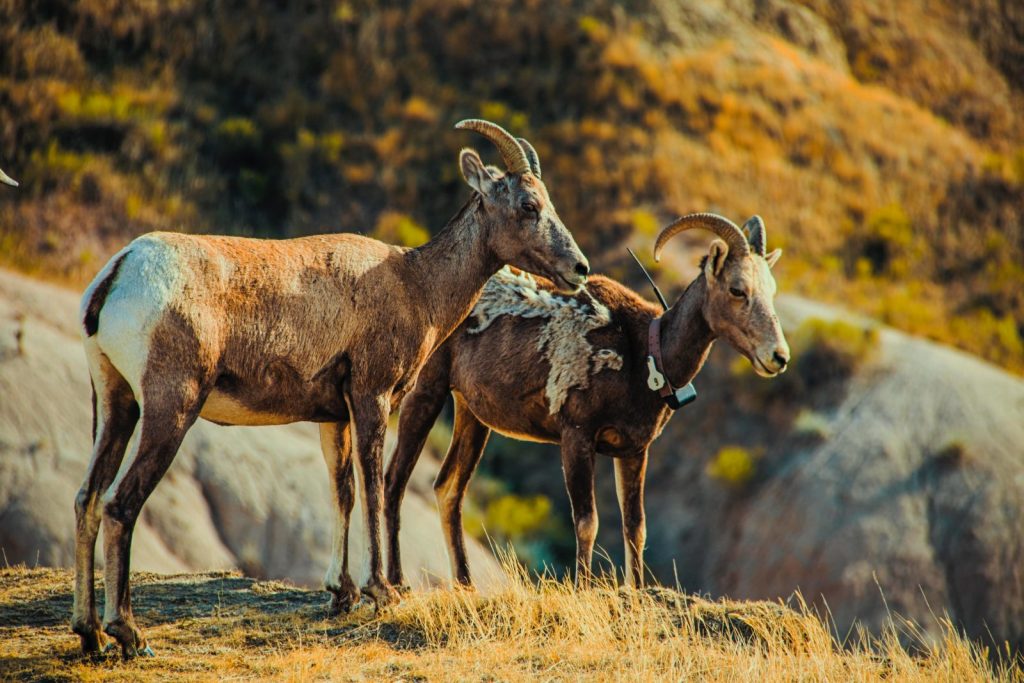 Dairy Goat Breeds to Rear in Kenya
If you plan to start goat rearing for milk, the following are the best breeds.
Saanen
Jamunapari
Barbari
Toggenburg
Beef Goat Breeds to Rear in Kenya
Benefits of Livestock Rearing in Kenya
Selling meat. Goat meat goes for around Ksh 400 while cow meat goes for Ksh 300. If you have 50 goats, you can make over Ksh 500,000 within a few months. Apart from selling meat, you can sell livestock to other farmers.
High-quality manure. You can sell or even use it on your farm. So, if you do crop farming, you will have an added advantage of rearing goats.
Milk. Although goat milk is not very popular in Kenya like cow milk, it is also recommended by doctors because it usually has low cholesterol. Cows also have high-quality milk that is preferred by many.
Hides and skin. Leather firms use animal hides and skins in the production of leather products. If you are keeping goats or cows for beef, then you can also make an income from selling the skin. Rearing Kalahari Red goats is more profitable. Their skins are usually in high demand, not only in Kenya but also internationally. These goats have thick and high-quality skins.