Thousands of Kenyan students complete their secondary education with no hope of joining universities for financial reasons. Others complete their undergraduate programs but lack funds for masters or doctorate programs. There are channels in Kenya through which you can acquire scholarships. However, different scholarship opportunities have different application requirements. The following are tips on how you can apply and get university scholarships in Kenya.
Available Scholarships in Kenya
Different channels offer scholarships in Kenya. You need to check the right channel to increase your chances of getting an opportunity.
Kenyan Government Sponsorships
The Kenyan government offers financial support to needy students. To get a university scholarship from the Kenyan government, you will need to send applications and attend interviews. The Government of Kenya offers scholarships through:
The Higher Education Loans Board (HELB). It was established in 1995 to finance higher education in Kenya. HELB provides loans, bursaries, and scholarships to students in recognized institutions of higher education.
The Ministry of Education Bursary and Loans. You can get a university scholarship from the department of education in your constituency. Such opportunities can be accessed online.

University Scholarships
Most Kenyan universities offer scholarship opportunities to vulnerable students enrolled in their universities. Students who get first-class honors are also supported to pursue their masters and doctorate programs. Other universities partner with NGOs to help students.
Kenyatta University OVS Scholarships. The OVS scholarship offers grants to orphans and needy students from Kenya who wish to pursue undergraduate programs at Kenyatta University. The grant provides full-tuition assistance on the condition that the beneficiary maintains an outstanding performance.
The Aga Khan Foundation Scholarship in collaboration with the University of Nairobi offers scholarships to needy students. You can get the scholarship for both undergraduate and postgraduate programs.
The University of Nairobi, together with the PATHWAYS Leadership for Progress organization, offers leadership training programs to eligible students. The scholarship is based on financial need, references, grades, and project proposals.
Employee Scholarships
Some private companies and Non-Governmental Organizations give study scholarships to their employees in Kenya. This is mostly under the condition that on completion of your study program, you will return to the company to use your gained knowledge. You need to be an outstanding employee to get a scholarship.
Private Companies and Individuals
Another way to get a university scholarship is through funding by individuals or private companies. It would help if you had excellent grades for eligibility. An excellent example of a private establishment that offers scholarships is Equity Bank with its Wings to Fly program. It provides scholarships for both national and international universities. Every first male and female student in every district where the bank operates receives a scholarship.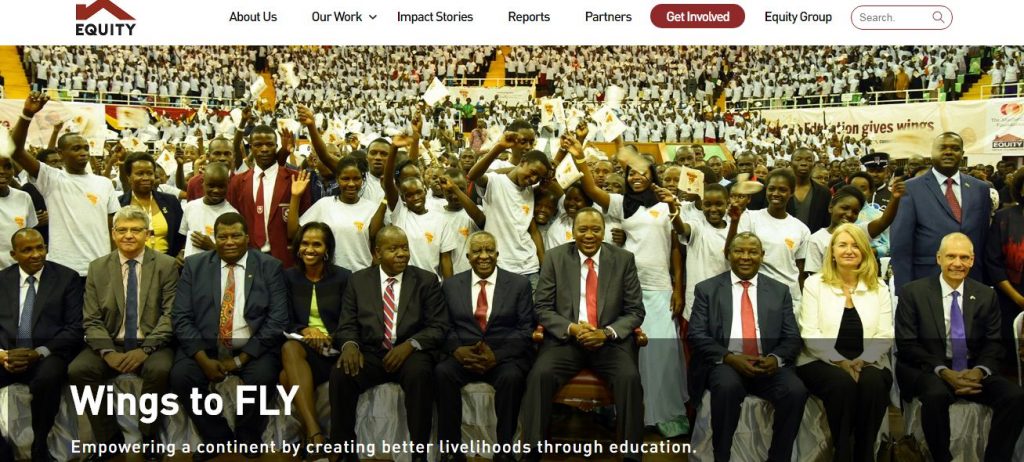 International Scholarships for Kenyan University Students (by NGOs)
Kenya is offered many international scholarships. The scholarships advertised on the internet are offered in countries such as Germany, Belgium, the U.S.A, and the Netherlands.  Most of the scholarships include upkeep and health covers, air travel to and fro the country of study, and tuition covers.  It isn't easy to secure free sponsorships. Nevertheless, it is possible with the right approach.
Considerations when Applying for a Scholarship in Kenya
If you want to get a university scholarship in Kenya, consider things that other seekers may leave out.
Application deadline. Most scholarships have an application deadline. It will be best to check the dates, have your application ready, and submit it before the deadline. This might be your chance to get your dream scholarship
Qualifications for applying. Make sure that you check the criteria and see that you are eligible before applying. Most scholarships consider academic excellence.
Proper filling of application forms. You are likely to get disqualified if you leave out the required details in your application.
Avail all required documents for the application. You may be required to provide your result slip, copies of your parents' IDs, your original ID or birth certificate, and a high school leaving certificate.
Be cautious of scholarships that require you to pay some amount of money. Such are usually scams. It would be best if you do proper research to ensure that they are genuine.
How to Get a Scholarship in Kenya
It is best if you went the extra mile to secure a place. The following are ways to get university scholarships.
Keep Checking for Opportunities
It is essential to keep checking for new opportunities. The government of Kenya has set programs to provide university scholarships. Stay informed by reading newspapers, searching the internet, and watching news on television.
Achieve Academic Excellence
Channels offering scholarships are keen on supporting students with outstanding performance.  Academic excellence is one certain criterion for scholarship eligibility.
Keep Your Application Short
It is vital to keep your application short and straight to the point. There are probably thousands of applications to go through, and no one will want to read a lengthy application.
Be Convincing
Mention your situation when applying for a scholarship. Tell the scholarship givers how brilliant you are and how the lack of school fees keeps you from joining your University of choice. Give them a reason to consider you. However, make it precise.
Sell Your Talent
One crucial criterion used to offer scholarships is one's involvement in extracurricular activities such as sports. If you are a good basketball player, mention that in your application. It might give you an advantage over other applicants.
Get Good Referees
Most scholarship application forms will require you to provide references. It is mainly to establish your character. Be keen to get reliable and professional references. Good references should be people who know you well. Good referees can be your chance of getting a scholarship.
Conclusion
With all the available scholarship opportunities in Kenya, you don't have to kill your dream of joining your dream University. Check out available sites for scholarship opportunities. Send as many applications as possible and have the right attitude.
More Information