Forex trading is the process of changing one currency into another currency. Online forex trading is gaining popularity in Africa, where potential investors are promised quick and huge returns. Accordingly, forex scams have been on the rise on the continent as well. How can you protect yourself from forex trading scam?
Interesting Facts
Some of the causes of the surge in forex trading are unemployment, the rising cost of living and internet penetration rates. Trading is mostly done by young, educated, internet savvy Africans as an alternative source of income.
It is estimated that around N350-450 Million Naira are traded daily in Nigeria, and the number of retail forex traders in the country could be as high as 300,000. On an average, forex traders in South Africa make deposits of around $742 quarterly.
Forex Scams List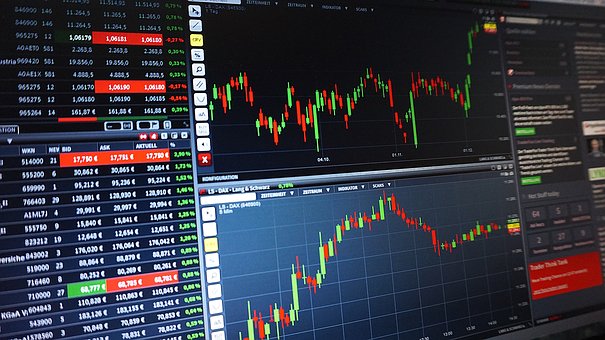 The real life costs of forex scam can be devastating. For example, 13,000 investors lost over Sh1.1 billion to VIP Portal forex scam in Kenya in 2015. So far, this is still considered to be the biggest forex scam in Kenya's history.
More recently, the South African forex scammer Jabulani 'Mr Cashflow' Ngcobo was sentenced to 6 years in jail in May 2019. Ngcobo (33) claimed to be a self-made millionaire as chief executive of Cashflow Pro, a forex trading company. He published a book in 2018 "Cashflow Naked" sharing his life story and how he made it in forex and also offering financial tips for disadvantaged communities.
Personal stories can be very tragic as well. An unnamed South African lost R100,000 in May this year after he found an article on YouTube claiming that South Africans are making money in forex trading. He followed the link and ended up on KontoFX (forex scam company) website, where he opened an account on the website. However, after making money on the site, he couldn't withdraw his funds.
And in 2018, even more South Africans lost money in an online trading scam that operated for more than two years from a call centre in the Philippines.
Other countries such as Nigeria are affected too. In 2015, a forex trading company called BTD Multi-Global Company promised Nigerians that it would deliver returns of 20% each month. By 2017 investors could no longer withdrew their money. It is believed that around 3,500 people were scammed out of a total of two billion Nigerian Naira.
In April 2019, The Bank of Zambia, Drug Enforcement Commission and Financial Intelligence Centre announced that they are investigating a financial company engaged in forex trading called "Microsavers Hub". The authorities said that the company was involved in an investment operation that pays returns to its investors from their own money or the money paid by subsequent investors.
How to Protect Yourself From Forex Trading Scam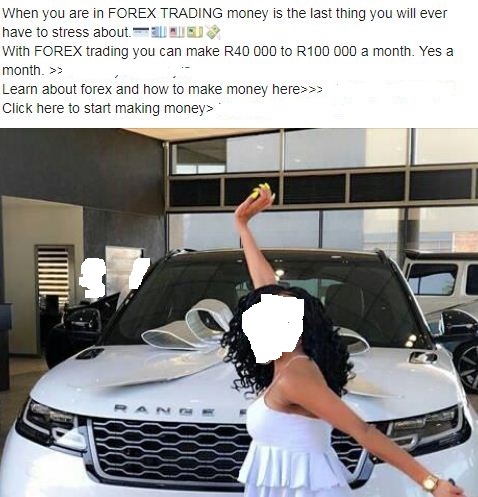 If you are interested in Forex trading, make sure you have gained enough knowledge about how forex trading works before you invest. Forex trading is very difficult, complex and time consuming. Making money from forex is extremely hard, if not impossible.
Research shows that it is virtually impossible for an individual to day-trade for a living.
We observe all individuals who began to day-trade between 2013 and 2015 in the Brazilian equity futures market and who persisted for at least 300 days: 97% of them lost money, 0.4% earned more than a bank teller (US$54 per day), and the top individual earned only US$310 per day with great risk.
Do Your Research About Forex Brokers
Apart from understanding the mechanics, you also need to conduct due diligence on the forex broker you want to conduct business with. For example, beware of brokers who promise returns that would make you a millionaire in a short period of time. Ask yourself why, a stranger you met on social media. For instance, wants to make you a millionaire.
You should also be skeptical if there isn't enough information on the website of the forex trading company such as whether the company is regulated, how long it has been in business, addresses, names of real people behind the company, etc.
Some forex fraudsters use fake trading statements, screenshots or demo accounts to lure unsuspecting investors. Exercise caution when dealing with traders who use aggressive tactics, flashy testimonials and showing off how "wealthy" they are.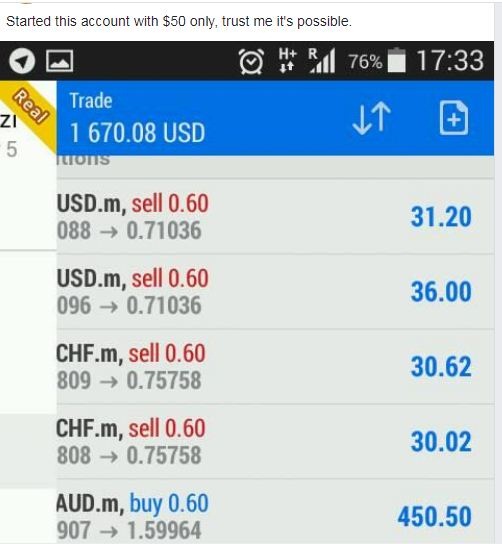 Signs for Potential Forex Fraud
Other worrying signs that indicate you might be dealing with fraudsters are when you can't withdraw your funds and the trader insists you add more money into your account, traders who claim to possess a system that will make huge amount of money for you even when you sleep and traders who keep your funds in a pool where you can't monitor your individual investment.
A South African certified financial planner, Craig Gradidge, says consider forex trading as an alternative to gambling. Therefore, you should engage in forex trading only when your financial affairs are in order.
Forex trading is not dissimilar to gambling if you're not an appropriately qualified and experienced trader, and it should be avoided altogether […], says top financial planner Craig Gradidge.
Forex Scammer List in Kenya
Online forex trading is legal and regulated in Kenya by the Capital Markets Authority (CMA). To protect yourself from forex scammers in Kenya, make sure your forex broker is licensed to operate in the country. Some of the known forex scammers in Kenya include FX Empire Kenya, 24FX, KontoFX, Aduno Capital, FX FutureGen, YardOption, Capital88, TurboForex, and Blackstone 500. However, it is important to note that many of these scammers often register new companies under new names after receiving negative reviews. By the time you read this article, they might be offline and operating under a new name. Therefore, it is advisable to only trade with a forex broker that is currently regulated by the CMA and has a good reputation.
Forex Scammer List in South Africa
Forex trading is fully legal in South Africa and is regulated by the Financial Sector Conduct Authority (FSCA). To protect your funds, only engage with forex companies that are currently regulated by the FSCA.
Some of the known forex scammers in South Africa include FinFx, 770capital, KontoFX, Adamant Finance, FXcast, Panamoney, and TradInvestor. It is important to note that many of these scammers often register new companies under new names after receiving negative reviews. By the time you read this article, these fake forex traders in South Africa might be offline and operating under a new name.
Before you invest in any forex trading company, be sure to do your research and make sure that the company is legitimate. You can check the FSCA's website to see if a forex broker is licensed to operate in South Africa. You can also check online reviews to see if other people have had positive or negative experiences with the company.
Conclusion
Forex trading is a genuine enterprise. However, there are many forex fraud companies and individuals luring Africans on the internet and social media. It is not a get rich quick investment. To earn good returns, you will need proper education and make sure you invest what you can afford to lose.