Starting a small business from scratch can be extremely challenging. Maintaining a business also requires one to have access to finance business growth. Luckily, in Kenya, there are several ways you can fund your business ranging for loans, crowdfunding and donations.
Friends and Relatives
One of the best ways to fund a business is by getting donations from friends and relatives. If you have a business idea, talk to your friends and relatives. Explain to them what the business is and how the business will generate revenue. If they like your idea, they will help you raise some capital to start the business. Let them make the donations in writing so that if there is any issue arising from the donations, it will be easy to resolve.
Business Startup Loans in Kenya
Most companies start through bank loans. You borrow from a lender some principal amount, and then you pay in interest. You must provide the lending institution with your business idea to assess if it is a viable business idea. Some of the Kenya banks that will provide you with business startup loans include Equity Bank, KCB, Family Bank and NCBA.
Apart from banks, it would be best if you borrowed from SACCOS. SACCOs have cheaper loans, and it is easy to qualify for a loan if you are a member. Join SACCOs that are in line with our profession, and you will be sure to find that they also offer business loans to their members.
Other places you can get start up business loans in Kenya include self help groups/chamas. If you are a member of a self group, you can seek a loan for your startup.
M-Shwari
is a paperless banking service offered through M-Pesa. Safaricom users who are 18 and above can borrow a loan from M-Shwari. To get M-Shwari loan, you need to have a registered and active M-Pesa account for the last six months.
Crowdfunding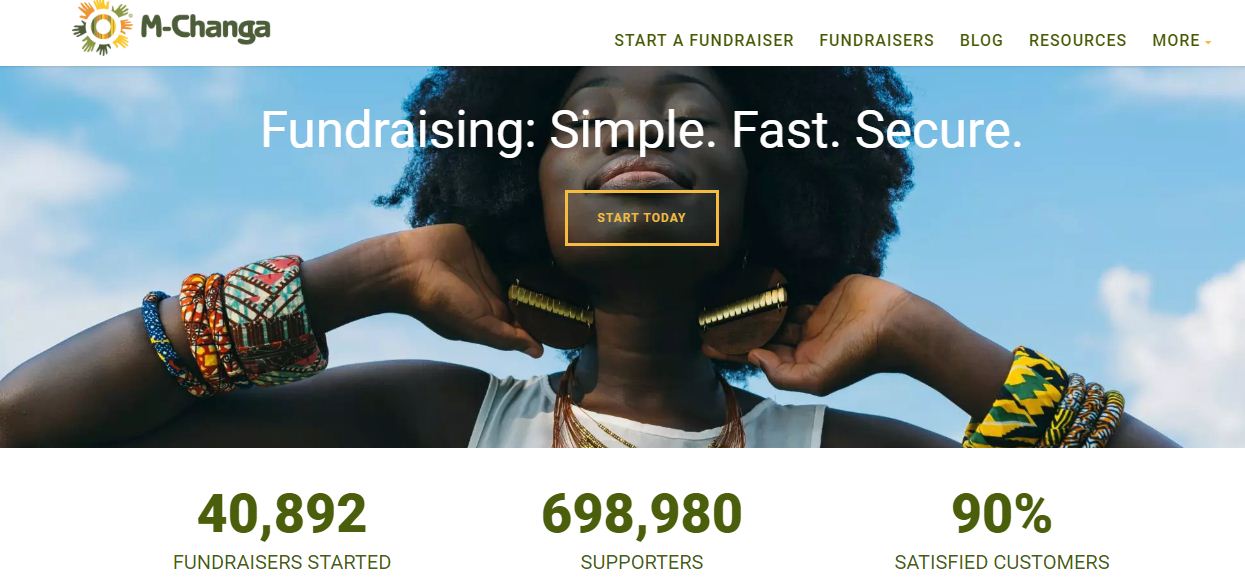 You can raise startup capital for your business in Kenya through crowdfunding on the internet. Recently, there are many crowdfunding platforms in Kenya. Among them is M-Changa that integrates email, SMS and social networks. It also has record keeping and communication capabilities.
Crowdy Agritech is also a crowdfunding platform for farmers. Through the platform, farmers get sponsorships to improve their farming.
Venture Capitalists
Venture capitalists are excellent ways to fund your business. They work like loan lenders, but the only difference is that they get a stake in your business. If you have a business idea, approach a venture capitalist. Tell him about your business and let them know why it is a good business idea. If he likes your idea, he will let you know the amount he is willing to invest in your business and the percentage of share of your business. Some of the well-known places where you can get venture capitalists for your business are KCB Lion's Den program and VC4A.
Government Schemes
The Kenyan government is playing a key role in supporting SMEs. There have been establishments of many ventures to support the growth of startups in Kenya. The Youth Enterprise Development Fund, Uwezo Fund, Women Enterprise Fund, ICDC, Kenya Industrial Estate are all initiatives by the government to help entrepreneurs access business startup funds. You need to present a proposal for your business idea to get funding. However, some of the government initiatives require people to be in groups to qualify to get funding.
Angel Investors
An angel investor is a person who provides a startup with capital. It can be in the form of a one-time injection or time to time injection. Angel investors need to be convinced that a business idea will generate some returns. The good thing about angel investors is that they are patient until such a time when your business will start making profits. Their main intention is to see your business operate in profits, unlike banks whose primary intention is to earn interest from the loans.
Foundations
The other place you can get a business startup financing form in Kenya is through foundations. Many corporations are willing to support upcoming entrepreneurs. Companies like Safaricom, Master Card and Ford Foundation often select people with the most innovative ideas and support them financially. Make sure to check for upcoming foundations and take part in them continually.