I will share with you business ideas you can start at your home in Nigeria. Working from home can be interesting if you have something to look up to. Home-based business ideas in Nigeria are suitable for women without employment, students during their holidays and any other peeople without a job. For instance, nursing mothers can start these business ideas and work during their free time. No one wants to sit and do nothing at home in this economy.
Top Home Based Business in Nigeria
The following are the top business from home in Nigeria; you can start and grow your business with time. Most of them are practical and you don't need much capital to get started.
Catering
If you have a passion for cooking, you can make use of your skill and generate money out of it. You can cook food at your home and then deliver it to people working in offices or construction sites. You can start a small scale catering service and scale up as your customer base grows. You can advertise your catering services online and you can get booked for events. This business idea does not require much startup capital. You can use your home utensils before your business grows.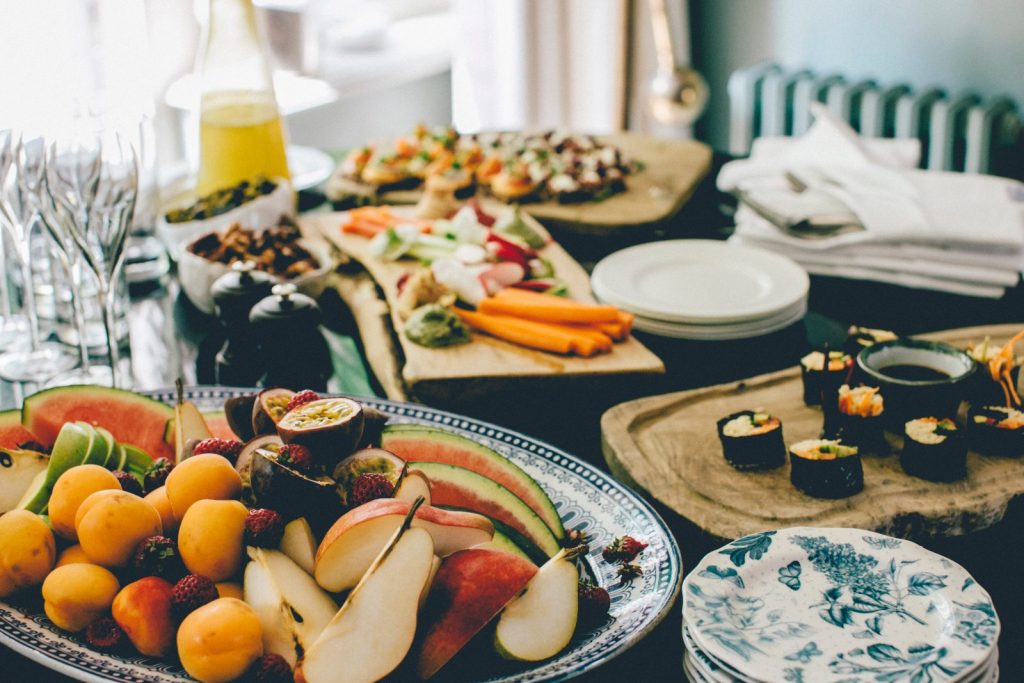 Day Care
Daycare service is an excellent business from home in Nigeria. You can help employed people take care of their children while they are at work. It is a good business idea if you love staying with kids. You need to know how to take care of small babies, how to prepare their food and change diapers. This is a great way to stay busy in your house and generate an income. Reach out to nursing mothers' within your neighborhood. If you are offering excellent services, you will get customer referrals.
Freelancing
Freelancing is a great home-based business idea in Nigeria. You only need a computer and internet connectivity. There is a wide variety of jobs you can do freelancing ranging from email marketing, virtual assistance, content writing, etc. you can make 20 to 30 dollars daily and make a living freelancing. Make sure to sign up on freelance websites such as Freelancer, Upwork, and Asuqu. With a freelance account, you can set up a catchy profile and advertise your services. Within no time, you will get some clients.
Agriculture
Farming is a great home-based business in Nigeria. Agriculture is a broad sector, and as such, you must decide the industry that best suits you. You can do poultry farming, crop farming or rearing livestock. You can then sell your farming produce to your neighbors or set up a kiosk. For instance, you can plant vegetables and fruits and sell them on a small scale. If you want to do large scale farming, you need a large piece of land.
Vlogging
Video blogging is a great home-based business idea if you have something you want to sell. Find something that you are good at that can capture people's attention like entertainment. People have become celebrities and are making a kill from vlogging. You can post your videos on social media like Facebook, Twitter, Instagram or Pinterest. You can diversify your income by starting a YouTube channel. Through a YouTube channel, you can place adverts for pay. Nigerian vlogger Mark Angel makes about 15 million a year from YouTube.
Makeup Artist
Makeup art is an excellent home-based business idea if you would like to help people look beautiful. Pedicure, manicure and hairdressing are businesses you can operate while in your house. You only need to have the skills and let people know you are offering the service. Within a short time, you will start getting people to want your services. Many people are offering hairdressing services and other services from their homes. It is easy to find school going kids who want their hair done.
Tutoring
You can help school going kids within your neighborhood in their school revision. If you can teach a particular subject, get some students to sign up for your classes. You can set aside a room in your house where you can have your classes.
Event Planning
To start an event planning business, it requires skills and interest to plan and organize large parties. It is a profitable business you can do from home in Nigeria. You can set up an office at home and do online marketing. People don't want the challenges that come along when planning apart. Instead, they want to employ people to help them and that where you can go in.