Businesses flourish in Uganda, and many people are currently starting their own companies. Company or business registration is essential when starting a business. A business can function without formal registration, but it is sure to face many consequences such as fines and imprisonment. This is why it is best to follow the right legal procedures in a company or business registration however hectic the process is. The Uganda Registration Services Bureau (URSB) is an autonomous body responsible for company registration in Uganda.
The Bureau is responsible for the registration of public/private companies, foreign companies, legal documents such as powers of attorney and security documents such as mortgages. The following is the procedure for starting and registering a company/business in Uganda.
How to Start a Business/ Company in Uganda
If you want to start a business, you need to understand that starting a business is a risk that involves strategic planning, critical financial decisions, and a series of legal activities. Here's a quick guide on how to start a company/business.
Make Business Research
It is best to do market research through prospective customers, focus groups, and mentors. This will help you know whether your business will fulfill a specific need, or whether it will succeed.
Write a Business Plan
A business plan summarizes how you intend to organize and implement various activities for the business's success. The business plan covers aspects such as costs, how to deal with competitors, and the type of staff you will hire, among others.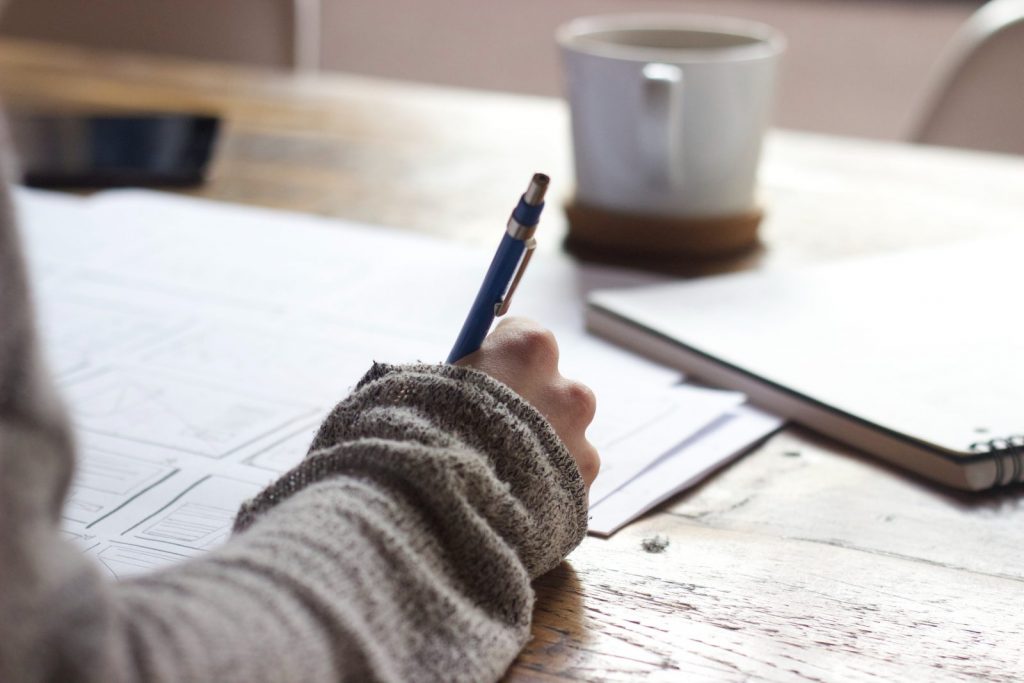 Source and Plan for Finances
It is essential to create a budget for your company's initial period. The budget should cover registration costs, bills, capital for inventory, salary, and rental costs. You can decide to take advantage of personal savings, bank loans, and contributions from family members.
Choose a Business Structure
A company can be a sole proprietorship, a limited liability company, or a limited company. You need to understand that the business structure you choose will determine the type of taxes you will pay, the business name, and the number of employees. Make informed decisions when choosing a business structure.
Registration of Companies/ Businesses in Uganda (Local companies)
The Uganda Registration Service Bureau has brought its database online. With any internet-enabled device, you can download the required business registration forms from the website.
Search and Apply for Reservation of Your Preferred Company Name
You will first need to search for a business name. Identify at least three name options. You will then need to fill in a Name Reservation Form. Your suggested company name will be subject to search in the business registry database for a similarity, desirability, offensive, and defensive test. The company name is then reserved for 30 days upon passing the test. You will be required to provide Company Name assessment forms.
Membership Subscription
After reserving a company or business name, you need to register for membership with the Uganda National Chamber of Commerce and Industry (UNCCI). There are several categories (associate, gold, and silver) of membership subscriptions where you will be required to make annual payments. The documents needed for full registration as a member of the Uganda National Chamber of Commerce are;
Certified Name Reservation Form given by the Uganda Registration Service Bureau
A Business Case
A passport copy of one of the company directors
Obtain a Certificate of Incorporation
Registration to obtain a certificate of incorporation is also done through the Uganda Registration Service Bureau. Requirements are Company Books, Memorandum of Agreement, Articles of Association, Company Resolutions, and Declaration of Companies using forms A1, A2, A3, 7, and A9.
Registration for a Tax Identification Number (TIN)
The registration for a Tax Identification Number is done through the Uganda Revenue Authority (URA). If you choose to fill the application forms online on the URA website, you'll still need to visit a URA office for complete registration. At the offices, you will be required to provide Personal Inquiry Forms for each company director. This registration is free.
Registration for Value Added Tax (VAT)
Upon obtaining a Tax Identification Number, you will need to register for Value Added Tax with the Uganda Revenue Authority if the company has a threshold of over UGX 150,000,000/-. You will also need to fill in a Statement of Nominal Capital Form stating the share capital, number, class of shares, and value of shares. VAT registration is free.
Registration for a Trading License
Registering for a trading license is done with the municipal authorities where the company is located. For example, if a company is in Kampala, it should be registered from the Kampala City Council Authority (KCCA) offices or download the application form from the KCCA website. Registration fees depend on the type of business one intends to run. You can also download and print the standard forms online through the City Operator Identification Number (COIN) system and then submit to the Municipal Council along with the Memorandum of Understanding and Articles of association, Form 7 showing names of company directors, a Certificate of Incorporation and a Lease or Tenancy Agreement.
Register With National Social Security Fund (NSSF)
Registering with the National Social Security Fund is essential, especially if the company will employ more than 5 employees since it will have to pay a 10% NSSF to its employees. You can choose to complete this process personally or get help from a lawyer at an affordable cost. You will only need to avail the required information to complete the process. Employer application forms are available at your local NSSF office and on the NSSF website.
Make a Company Seal
Every company set to carry out its activities must have a Company Seal. According to Section 117 (b) of the Companies Act 2012, every company should have its name engraved on its seal. A company seal is used to authenticate official company documents. The processing time of a company seal is within 1 day. It is done through the Seal Maker Agency in Uganda.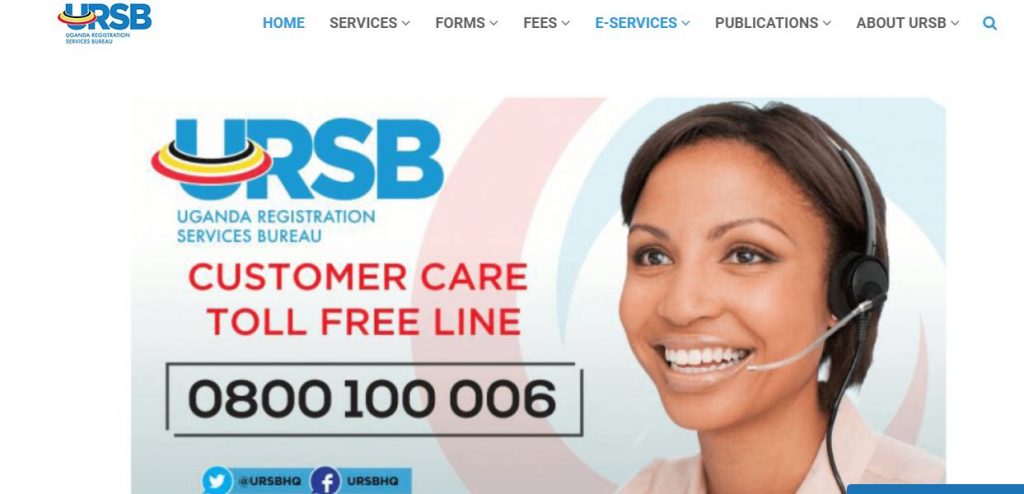 How Much Does It Cost to Register a Company in Uganda?
The following are the fees for company registration in Uganda:
Process
Charges in UGX
Company Name Reservation
20,000 & 2,200 bank fee
Membership Subscription
Annual subscription:

Associate = 1,100,000

Gold = 510,000

Silver = 260,000

Certificate of Incorporation
Registration fees: 20,000

Stamp duty: 0.5 % of the share capital

Stamp Duty on Memorandum & Articles of Association: 35,000 plus filling gees of 25,000

Filling Form A3: 20,000

Filling Form 7/20: 20,000

Filling Form A9: 20,000

Filling Form A2: 10,000

Tax Identification Number
No charges
Value Added Tax
No charges
Trading License
Charges depend on the nature of business and grade
NSSF
No charges
Company Seal
225,000
Registration of Foreign Companies
Foreign companies are companies incorporated outside Uganda and are registered in Uganda. The registration requirements are as follows;
Certified copies of Memorandum and Articles of Association/ Charter of the company or any other relevant documents certified by the Registrar of companies from the country of origin.
A certified copy of the certificate of incorporation.
Foreign investors will need to obtain an Investment License from the Uganda Investment Authority (UIA). You can apply for the license online.
Foreign companies will also be required to file company Forms A19, A20, A21, and A22.
Hand in the documentation for processing at the Business Registry upon payment of registration fees.
Upon obtaining all the official documents for operating a business in Uganda, you can open a bank account in any commercial bank. You will need to have a Post Office Box Number through which parcels, documents, or physical items can be addressed to your company. Choose an appropriate logo or stamp for your company to give it a corporate look. You can then recruit staff and start running your company without any limitations.
Conclusion
Uganda has an extensive entrepreneurial community, and its land-linked location positions it strategically for regional trade. However, you will need to go the extra mile to ensure proper business management for a successful business.