There are many investment opportunities in Uganda for anyone who wants to grow his money. Apart from a savings account, there are many places where you can grow your money and make significant profits. Some investment opportunities in Uganda are profitable than others. Therefore, consider one that will give you high returns. Also, consider the level of risk and the estimated returns.
Investment Opportunities in Uganda 2020
Stocks
Buying stock or shares means that you are purchasing a stake in that company and you will share in its profits or losses in the future. If the value of the company's stocks increases, then you stand a chance to sell them at a profit. Fortunately, there are many profitable companies listed on the Uganda Securities Exchange you can buy stock from.
There are different ways you can grow your money with stocks. For instance, you can make money when you sell your stock at a higher price. Other ways to earn from stocks are value investing or dividend investing. Therefore, consider investing in stock as a priority when you want to invest.
Real Estate
With the high demand for properties in Uganda, real estate is a profitable investment. One of the ways to make money in real estate is through rentals. If you do not want to manage the property, you can keep your money in real estate investment trusts (REIT).
Alternatively, you can buy land and wait for it to appreciate and then sell it at a profit. Either way, if you want to invest in real estate, it is a less risky investment opportunity with huge returns. Its downside is that it requires a huge capital investment.
Mutual Funds
Mutual funds are excellent ways that people contribute money to a particular course. The more you contribute towards a mutual investment, the more your earnings grow. You can invest the amount you can afford, making it a more inclusive investment opportunity.
For mutual funds, you can get a portfolio that is well managed and diversified. As the members' contributions increase, the more their earnings increase. You can explore fund managers licenced by the Capital Market Authority.
Also Read: How to Register a Company in Uganda
Agribusiness
Uganda has a conducive climate, making it suitable for agriculture. With many people moving to towns to seek employment, those left in rural areas are making agribusiness profits. You can invest in fisheries, poultry, cash crop and food crop farming.
Uganda has many manufacturing companies that buy agricultural products from farmers. As such, you can make profits by selling your agricultural produce to companies. If you are farming on a large scale, you can export your produce.
Tourism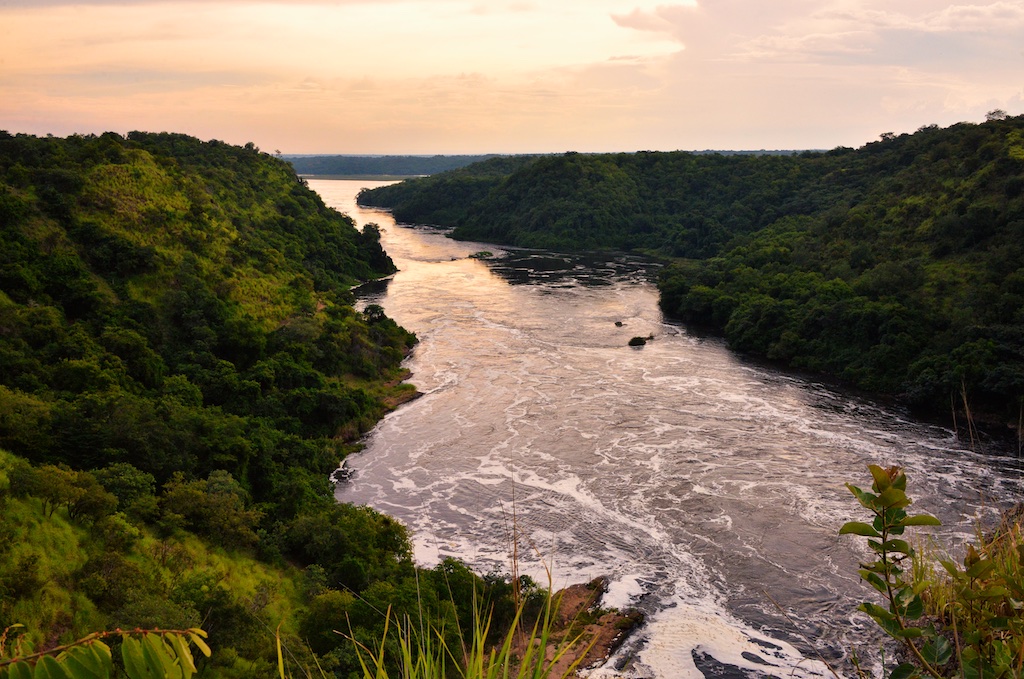 Uganda is a great attraction destination for tourists due to the presence of River Nile. It's the longest river in the world. Uganda also shares Lake Victoria that is the second-largest freshwater lake. Other tourist attractions include Rwenzori Mountain, a UNESCO World Heritage Site, Bwindi Impenetrable National Park with its mountain gorilla, and Murchison Falls National Park.
Some of the tourism sectors you can take advantage of include hotels and lodgings and dining and conference halls for visitors and tourists. You can also operate tours and travel vehicles to transport tourists to their destinations.
Construction
Construction has been on the rise in Uganda. The boom in construction results from the increased demand for housing, the establishment of hotels, and real estate growth. Construction is a wide area that you can invest in. For instance, you can invest in a construction company or architecture. Either field you choose, you are sure of great returns.
With the deficit in housing and population increase, the demand for construction services will continually be on the rise. It is for this reason you need to consider investing in the construction sector.
Bonds and Money Markets
Bonds and money markets are stable investment opportunities in Uganda. It is slow but a sure way to get high returns. You buy bonds in Uganda with an interest growth rate. For instance, you can but bonds worth 100,000 Ush with an interest rate of 4% and a maturity date of 5 years. They are less risky and you are sure of getting great returns after the maturity date.
The downside of money markets and bonds is the illiquidity. This means that you get a penalty if you take the money you have invested before the maturity date. You can choose the most convenient period to invest in to avoid penalties.
Also Read: Top Interest-Free Loans to Grow Your Business in Africa
Transportation
Transport is increasingly becoming on-demand, especially in towns in Uganda. You can invest in passenger and goods transportation services. You can start a taxi business to carry passengers from one point to another. Also, you can venture into delivery services. You can be delivering goods from shopping stores to customers' places of residence or transport raw materials from suppliers to manufacturers.
To invest in the transport sector in Uganda, you do not need a lot of startup capital. You can start little money and grow your investment. You can start with a motorcycle to ferry passengers before expanding your business.
Final Thoughts on Investment Opportunities in Uganda
If you want to secure your financial future, you should definitely think of a profitable investment in Uganda. You need to take time to understand the pros and cons of all the investment opportunities in Uganda that we have listed here.