Botswana has a fast-growing economy with several business opportunities for startup entrepreneurs. Starting a business in Botswana is convenient for fresh graduates seeking employment, entrepreneurs desiring to be self-employed, and the employed who want an extra source of income. You don't need large startup capital to establish a lucrative business. Sometimes, starting small is an excellent idea. The following are some profitable business ideas in Botswana you can try out.
Botswana Business Ideas
Tourism Business Opportunities in Botswana
Botswana is a rich tourist destination in Africa, and investing in the tourism sector can prove to be highly lucrative. With the different species of flora and fauna, and the glorious physical features such as rivers, mountains, and deserts, tourists have a lot to see. You can decide to be a tour guide in your local tourist attraction centre, provide affordable accommodations, or sell traditional artifacts to tourists.
Transport Business Opportunities in Botswana
People in Botswana are busy people, and they need a means of transport when going about their daily economic activities. Business people need transportation to move their goods from one place to another, and the employed also need transport to commute to their workplace every day. As such, it is one of the profitable business ideas in Botswana.
Cyber Café
With the growing need for online services in Botswana, browsing the internet is increasingly becoming a daily trend. People are either accessing the internet using their personal devices or in cyber cafes. Starting and running a successful cyber café requires a large capital where you'll need to invest in cyber café equipment.
There's a decreasing need for internet cafes in many countries because of smartphones. However, there are many other tasks that cannot be done on a smartphone such as printing, photocopying, scanning, typing, binding, lamination, graphic design, etc. You can offer these services in addition to internet services.
Also Read: How to Register a Company in Botswana
Construction Business in Botswana
Construction is one of the viable business ideas in Botswana. Botswana's population is growing at about 2.2%, hence the need to build residential houses, commercial buildings, and improve transport systems. Consequently, there's a high demand for contractors and suppliers of building materials. If you have the necessary construction skills, this is an excellent business idea. You can also decide to take on tenders for the supply of building materials.
Education Business in Botswana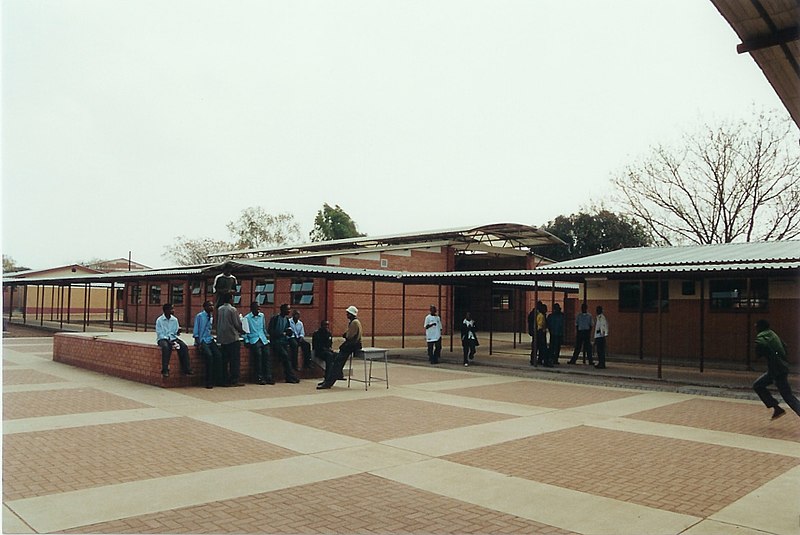 There is a thirst for knowledge in African countries, including Botswana. Parents are taking their children to school in large numbers, and there's need to provide essential education facilities. You can decide to supply stationery in various schools. Offering evening or weekend private classes is also an excellent business idea. You will need to have the necessary training to provide tutoring services to students.
Clothing Business in Botswana
There is a high demand for custom design clothing in Botswana, making the clothing business viable. It is one of the ideal business ideas for youths in Botswana. Knowing the current clothing trends will favourably contribute to the success of your business. People need fashionable clothes that will give them confidence. To maximize on profits, ensure that you provide the right clothes to the right customers.
The Meat Industry Business in Botswana
Starting a business in the meat industry in Botswana is an excellent idea since there is a large number of beef cattle in the country. It is, therefore, possible to provide meat to the locals and to export it to European countries. Meat processing industries also offer job opportunities to the locals.
Online Freelancing in Botswana
Online freelancing is increasingly becoming popular in Africa. The youth in Botswana can try out the available online freelancing jobs such as academic writing, data mining, graphic design, financial analysis, web and software development, transcription, among others. Specific tasks require specific skills. As such, you will need to advance your skills continuously to retain your customers. Some of the sites for online freelancers include Upwork, Freelancer, SeekingAlpha, Fiverr, and others.
Also Read: How to Make Money as an Online Freelancer in Africa
Agriculture Business in Botswana
Agriculture is one of the best business ideas in Botswana. Botswana has large expanses of fertile land suitable for farming activities that largely contribute to the country's growing economy. As such, the Botswanan government has introduced excellent incentives for farmers. This is to ensure that they work under favourable conditions, which will, in turn, boost food production and minimize food importation. You can decide to venture into any of the following lucrative investments; poultry farming, plantain plantations, pig farming, maize farming, rice farming, among others.
Photography Business in Botswana
Hobbies can be excellent sources of business ideas since you'll be doing what you love most and making money at the same time. If you love photography, you can turn it into a money-making venture. With the beautiful expansive sceneries in Botswana, you can capture amazing scenes and sell them on platforms such as AfricanStockPhoto and Adobestock photos. You need to know that the photography business demands that you have excellent photography skills on how best you can handle the different equipment associated with the business.
<
h3>Crafts Products Business< in Botswana/h3>
Botswana has a rich cultural heritage that its people are proud of. You can decide to make traditional bangles, clothes, earrings, and other accessories for the locals who know and value their worth. On the other hand, tourists like buying stuff to take back home as souvenirs. If you have a talent in designing handmade craft products, you can try this business as it is sure to earn huge profits.
Manufacturing Leather Products
With many cattle in Botswana, the supply of leather is relatively high. Entrepreneurs can manufacture a variety of leather products such as belts, shoes, and handbags and sell them to the locals. As the demand for meat increases, there is also an increase in the supply of leather. You can expand your leather manufacturing business and start exporting your products to other countries.
Restaurant/ Café Business in Botswana
Starting a restaurant/café is a highly profitable business since you will always have a ready market. With the growing urban population in Botswana, you will never run out of customers. However, it will be best to know what type of food your customers prefer, and the location of your business should be strategic. You can decide to offer home delivery services.
Diesel Supply Business in Botswana
This is a lucrative business idea in Botswana. The oil and gas industry is an excellent source of revenue in Botswana, contributing to the country's economic development. The Batswana are yet to realize the full potential of the oil and gas industry, but those already in the industry are making massive profits. With the current fuel shortage situation in the country, it is best to obtain the necessary business licenses and permits before engaging in the business.
Conclusion
The success of every business depends on the entrepreneur's passion and consistency. It is best to have a viable business plan and follow the legal business registration process to carry out a successful business in Botswana.