Botswana has both local and international banks. If you have a business operating in Botswana, it is best to open a business account. You can choose to open a corporate saving or current account. There are several banks in Botswana that you can use to open a business bank account. Among them are BancABC, Bank Gaborone, Stanbic Bank, Bank of Baroda, First National Bank, Absa Bank, Standard Chartered Bank and Capital Bank.
Requirements to Open a Business Bank Account in Botswana
You need to present the following documents with the bank when opening a business bank account in Botswana. However, the required documents may vary from one bank to the other.
Certificate of incorporation
Allotment of shares
List of all company directors
Memorandum of association
Articles of association
Copies of identity cards or passports for all directors
Work and residence permits for non-citizen
If you are opening a financial institution business, you will need to also attach the following documents.
Banking license
Proof of address and identification of the business
Bankers' association details
Appointment of bankers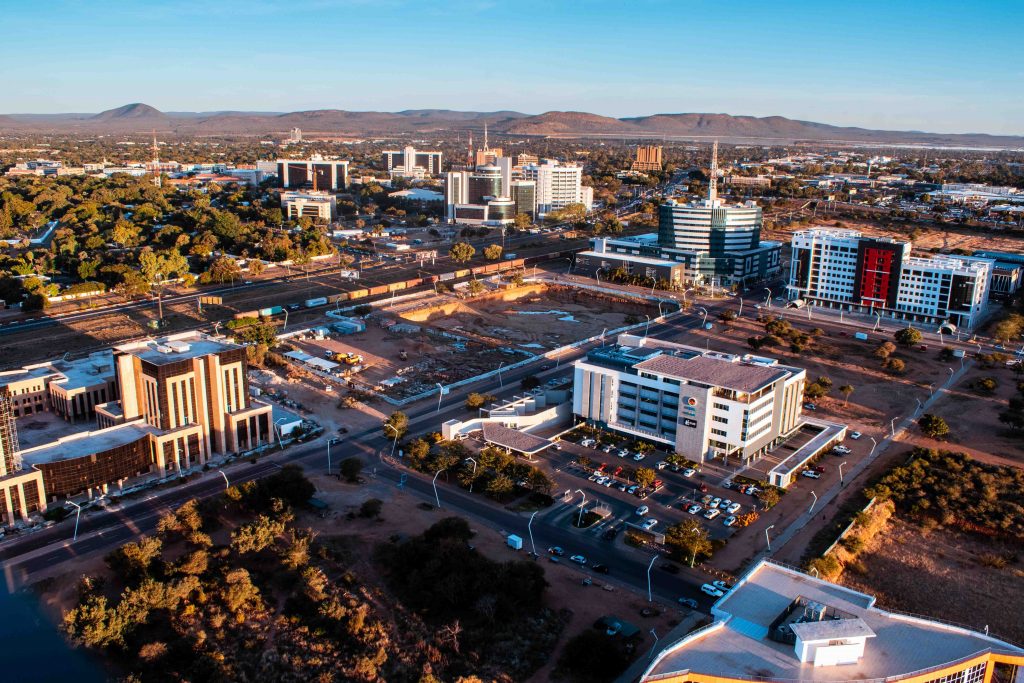 Banking in Botswana
The Bank of Botswana is the country's central bank. However, there are local banks and international banks available for both locals and expats. Apart from a business bank account, you can also open a savings and a current account if you are an expat.
If you are an expat, you will find several banks offering services in English. Most banks open between 9 am and 3 pm on weekdays. Some open on Saturdays, while others don't.  Botswana banks and institutions provide the widely used credit cards like Visa and MasterCard. You can use these cards to shop in supermarkets and petrol stations.
Best Banks to Use when Opening a Business Account
Absa Bank
Absa Bank, formerly known as Barclays Bank, is an international bank operating in Botswana. You can open retail, investment, or commercial bank account. The bank has a wide network of branches and ATMs around the country. The bank started its operations in Botswana in 1950 and has served millions of customers.
It has an excellent corporate banking system. Businesses can borrow loans under favorable terms. It is a superb bank if you are thinking of opening a business bank account.
You will need to present bank statements for the last 3 months if the business has an account with another business. In addition, a business plan, and audited financial accounts of the business.
Standard Chartered Bank
Standard Chartered operates in Botswana and offers a wide variety of banking products and services. It has a wide network of branches and ATMs around Botswana. Therefore, if you are looking to open a bank account convenient for your business operations, consider Standard Chartered Bank. The bank offers discounts on transactional charges for businesses.
First National Bank Botswana
First National Bank of Botswana has been in operation for 21 years in Botswana. The bank has more than 20 branches and over 100 ATM networks within the country. This makes it suitable and convenient for your business operations. The bank provides a wide variety of banking products, including retail banking, investment banking, corporate banking and private banking. One of the requirements for opening a business account at FNB Botswana is cash flow projection of the business for 12 months.
FNB Bank has different banking products for different businesses. For businesses with a turnover of less than P10 million, they can open Gold Business Accounts. Those with a turnover of over P100 should open Enterprise Business Account.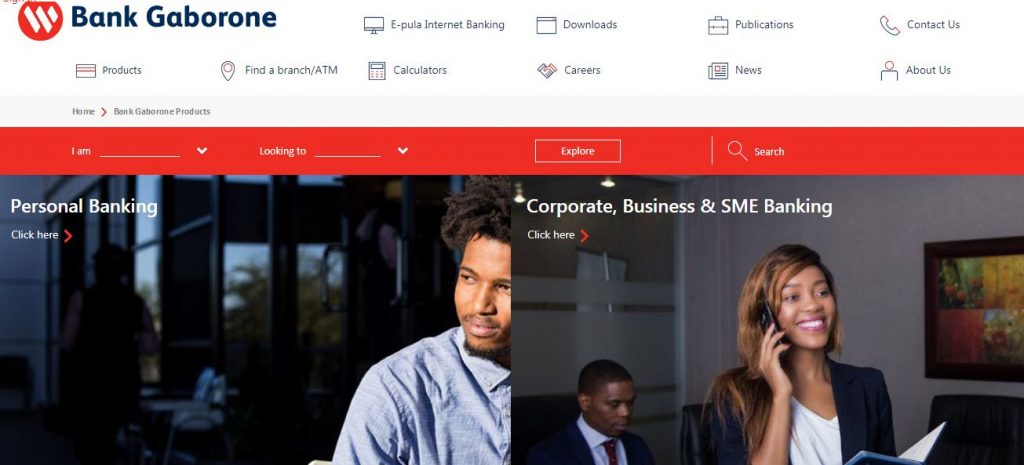 Bank of Gaborone
Bank of Gaborone is one of the best banks in Gaborone and other parts of the country. It offers many banking services and products. The bank has a wide network of branches and ATMs across the country. It provides retail and corporate banking products. For corporate products, they have commercial loans, property and vehicle asset finance.
To open a business bank account, you need to deposit P1 000. The account attracts monthly maintenance fees and account activity fees.
Stanbic Bank
Stanbic Bank business bank account helps you manage finances for your local and international business. Stanbic Bank business account allows you to conduct electronic transfers, payments, and boost your business's cashflow.
Stanbic business account opening requirements include Certificate of Registration, Memorandum and Articles of Association (MEMARTS), registered or business address verification such as tenancy agreement or utility bill, and proof of income, which may include copy of latest audited reports and audited accounts, account statement for newly established companies or letter from auditors or management accounts for the newly incorporated companies or bank statements.
You can learn more about how to apply for a Stanbic Bank business account by visiting nearest branch or have bank staff visit your offices.
Business Bank Account Charges
Banks in Botswana have varying fees. You need to visit the bank branch and ask for their charges for various services. Among the services that attract fees include bank transfers, ATM and cash withdrawals, monthly maintenance fees and account checks.
Apart from bank services charges, it is also wise to consider interest rates for corporate loans. For savings account for your business, make sure to also ask about the interest rates. Other things to consider when opening a business bank account in Botswana are minimum account balances.
You can also open and fund a savings account in Botswana. With savings account, your bank pays you interest from the profit it makes by giving loans to other people. Find out the best savings account in Botswana.