Mitumba is a Kenyan name for second-hand clothes, handbags, school bags, and shoes. A mitumba business is one of the most lucrative businesses you can start with little capital. The sale of mitumba has changed many people's lives, especially the youth who fail to secure formal employment.
Middle-class Kenyans refer to second-hand products as "okoa jahazi" (save the yacht) since they are quite affordable and budget-friendly. All you need to do is play your cards right.  Here is how to start mitumba business in Kenya.
On 31 March 2020, the Kenya Bureau of Standards (KEBS) issued a ban on the importation of second-hand clothes and shoes based on fear that imported second-hand clothes are a COVID-19 risk. The ban was lifted in August 2020. The lifting of the ban followed the development of guidelines such as cleaning and fumigation of used textiles and shoes at the country of origin before baling, and at the wholesale or retail stores including surrounding areas every day at the closure of business.
Quick Facts About Mitumba Business in Kenya
Mitumba sector in Kenya is estimated to be worth 100 billion shillings.
According to the Kenya National Bureau of Statistics, Kenyan traders spent Sh17.8 billion on mitumba imports in nine months in 2019.
In 2017, Kenya withdrew from a collective East African Community bloc's resolution to ban mitumba.
What to Consider When Starting a Mitumba Business
For a successful mitumba business in Kenya, you need to make informed decisions on the following factors.
Capital
The size of the mitumba business you want to set up will determine the capital. Starting a small business requires as low as Kshs 500 while a large business needs more than Kshs 100, 000. Hawking requires little capital and will save you several expenses, such as rent and electricity bills. However, one setback to hawking is that you will have to stick to business on a small scale since carrying around huge bales is tiresome. For a mitumba business on a large scale, you will need to be financially prepared since you will pay for store rent, business licenses, and electricity bills. Weigh your options and pick the most convenient business size.
Identify a Supplier
Second-hand products sold in Kenya are imported from developed countries such as Canada, Australia, European countries, and China, among other countries. Identifying the right supplier is an essential factor to consider if you want to start a successful mitumba business in Kenya. For example, if you intend to start a mitumba shoes business in Kenya, you need to find a supplier who specializes in shoes. If you want to venture into the mitumba business on a small scale, you can get the products from open-air markets personally. For a mitumba business on a large scale, you can either import items from developed countries or buy bales from second-hand clothing markets in the country.  Popular suppliers in Kenya are Gikomba, Muthurwa, Eastleigh, and Kongowea.
Identify Your Target Market
Knowing your target market and their needs is an important factor to consider when starting a mitumba business. You can start by assessing your neighbors (ladies, gents, children, or teenagers). Know their style preferences. You need to know that different clothing types do well in different places based on factors such as weather and age. The success of your mitumba business will depend on your ability to identify the customers' needs.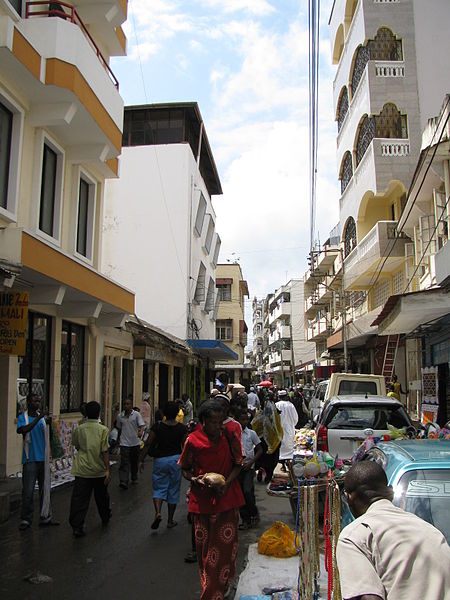 Pricing
Pricing products is essential in any business. Knowing the worth of your products will help you set your prices right. You will need to have excellent negotiation skills to arrive at a win-win outcome with your customer. Overpricing items will scare away your customers, and at the same time, underpricing will lead to losses. When setting prices, you need to consider the different grades.
Grade A: clothes in this category are in near-new condition and high quality
Grade B: second-hand clothes that have been used slightly, but are in good condition
Grade C: clothes in this grade have minor defects that can be adjusted
Grade D: clothes with major defects
Clothes in each grade have different prices. Do proper sorting and price your items according to their quality.
Location
Choosing a location is crucial for the success of your mitumba business. A location can be physical or online. For an online store, you will need to invest in good photography to provide clear pictures to your customers. You can decide to sell your clothes both online and in physical locations to maximize your profits, but you will require more capital to run the business. Choose a location that will help you reach many people.
Trends to Consider for a Successful Mitumba Business
With the upcoming trends in the mitumba business sector, people are trying different strategies to stand out and to maximize their profits.
Social media platforms. Facebook, Instagram, YouTube, and WhatsApp are excellent marketing platforms for your mitumba business. These platforms will help you reach many potential customers at the same time. Those without smartphones may not benefit from social media.
Websites. A website will help increase your credibility. Customers will have the confidence to buy from you since they know where to find you in case of any problem. However, maintaining a website requires more capital.
Online shops. Some online shops are entirely online without physical locations. Here, you negotiate prices, the customer can pay through M-Pesa or any other supported payment method, and you arrange delivery services. This can be expensive for the customer since most retailers charge some delivery fees. There are also established online marketplaces in Africa where you can sell your high quality clothes.
Popular Mitumba Markets in Kenya
The mitumba business is sky-rocketing in Kenya's major cities. The following are popular mitumba markets.
Mombasa
Kongowea market
Buxton market
Mackinnon market
Kisauni
Chaani market
Sega market
Nairobi
Gikomba
Muthurwa
Ngara
Kasarani
Embakasi
Umoja
Conclusion
Is mitumba business profitable? Yes, it is. Starting a mitumba clothes business is an excellent idea. However, the business has its ups and downs ranging from harassment by authorities like town councils and frequent fires especially for traders in Gikomba market.
To start and maintain a successful mitumba business in Kenya, you need patience and resilience. Many people start this business but only a few stand out. You need to love fashion and keep up with the changing trends in order to identify best mitumba clothes to sell. Provide what your customers need.
Crowdfunding Platform for Business Capital
Kiva is a popula global crowdfunding platform