Kenya is a great country, but, like all other countries, has been decimated by the ongoing coronavirus pandemic. The economy is expected to have its worst economic slowdown since the past financial crisis. As a result, many businesses, that used to thrive just a few months ago, have gone under and the unemployment rate has surged. Still, we believe that the economy will recover in due time as the pandemic fades away. In this article, we will look at some of the best investment opportunities in Kenya in 2020.
Unit Trusts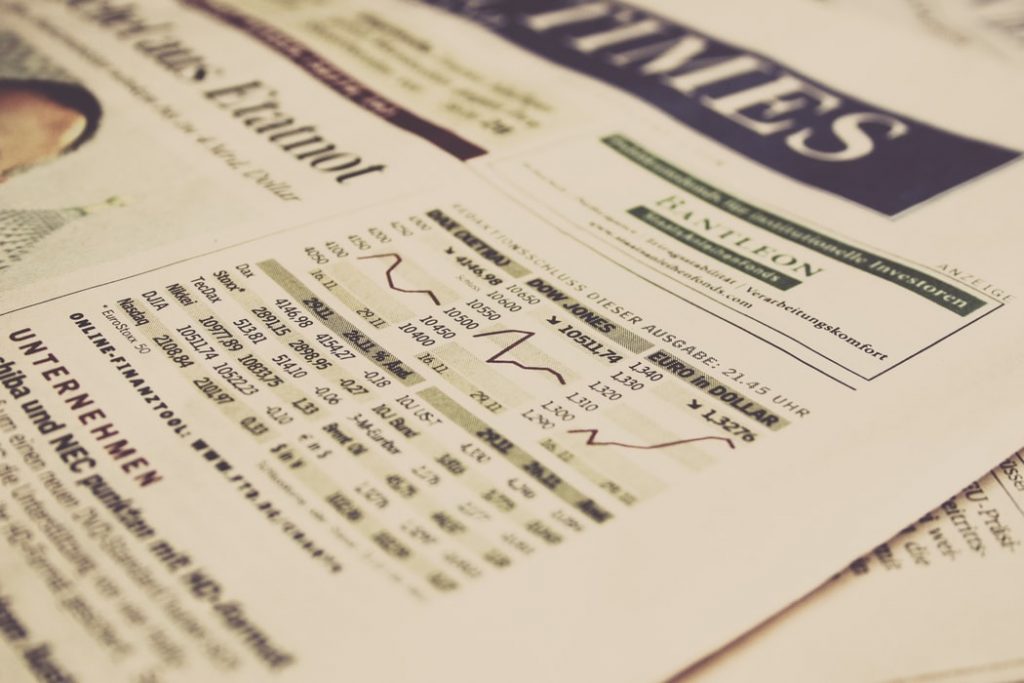 The Kenyan financial sector is widely known as the most successful in East Africa. The sector includes some of the best-known brands in the region, such as Equity Bank, Kenya Commercial Bank (KCB), and above all, M-Pesa. Similarly, the region is home to some of the leading investment firms in the region. The Nairobi Securities Exchange (KCB) is also among the biggest in Africa.
Therefore, one of the best investment opportunities in Kenya in 2020 is through unit trusts. A unit trust a fund that pools resources together and invests in the financial sector. The funds raised in these trusts are invested in assets like bonds, equities, and commercial paper among other areas.
Generally, there are four main types of unit trusts that you can invest in. These are:
Equity fund. An equity fund invests primarily in listed equities. That includes firms like Safaricom and KCB.
Balanced fund. This fund invests both in equities, bonds, and short-term funds.
Money market fund. The fund invests in the currencies market, commercial paper, and T-bills among others.
Bond fund. This one invests in government and commercial bonds.
Unit trusts are offered by several financial institutions in Kenya. Among the most prominent ones – and their respective websites are:
There are several benefits of investing in unit trusts in Kenya. These are:
Easy to invest. You only need to fill several forms and you are ready to go.
High returns. A good unit trust has better returns than money saved in a bank. I have invested in several unit trusts and my returns are usually about 10% every year.
Easy to withdraw. Unlike other investments, firms allow you to withdraw/redeem your funds at any time
Professionally managed. Your unit trusts are managed by professionals who have been in the industry for years.
Cheap to invest in. The average cost for investing is about 2% annually.
Compounding. Your unit trust makes money every day. At the end of the month, your interest is included in the original fund.
Invest in Real Estate in Kenya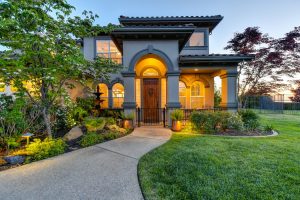 In the past few years, real estate had some of the best returns in Kenya. However, like in all countries, the sector has been decimated by the virus. Of course, as businesses suffer, so does the sector. Also, with foreign travel at bay, the number of foreign buyers has dropped significantly. At the same time, the rising unemployment rate in foreign countries has affected the diaspora buyers.
Meanwhile, the sector has been hurt by mediocre developers. In the past few months, developers like Mahiga Homes, Banda Homes, and Suraya Developers have been accused of swindling their investors. Thousands of Kenyans have lost millions of shillings through these firms.
However, we believe that all these problems have made the sector one of the best investment opportunities in Kenya. A potential developer can leverage these challenges to build affordable houses in the country. There are several reasons why you should invest in real estate in Kenya.
Land prices falling. Most people in the sector may not accept this, but the reality is that land prices are falling in some places because of weak demand.
Economy will recover. We are perennial optimists, which means that the economy will recover in due time.
Demand rising. The country's population is rising and the demand for affordable housing is rising as well.
Big four agenda. Property is part of Uhuru Kenyatta's big four agenda, meaning that there are some incentives to build.
Available labour. With the unemployment rate rising, there is affordable labour in the market.
However, there are several risks for investing in real estate in Kenya. First, because of the pandemic, it may take a longer period for the economy to recover. This means that your project may remain unoccupied for a longer period. Second, also, because of the pandemic, it is a bit difficult for you to access loans from financial institutions.
Invest in Digital Content
Demand for digital content is rising in Kenya. This has been evidenced by the rising number of digital creators and the number of views that they are getting. Two perfect examples of this are Jalang'o, the famed radio host and comedian, and Abel Mutua. A month ago, Jalang'o started his started his YouTube channel. Today, he has more than 150k subscribers and his videos have been viewed by more than 6.7 million people.
On the other hand, Abel Mutua started his channel a few weeks ago and has almost 100,000 subscribers.
There are three main reasons for this growth. First, the cost of streaming has become relatively cheap in the country. For example, I pay only sh. 4,000 ($40) for internet from Safaricom. There are cheaper options.
Second, because of the pandemic, more people are staying at home and watching more content. Finally, YouTube and other digital platforms are really easy to use. You can watch a show at any time.
For starters, digital content creators make money in three main ways. First, the most common, is to use Google AdSense. This is a program where Google pays you for showing ads in your videos. However, it is not easy to make a lot of money using this model.
Second, you can have sponsored content or ads from brands you use. Jalang'o has been fortunate to have a big sponsor like Safaricom.
Finally, you can solicit donations from your viewers. Richard Njau, who has a channel called Cleaning the Airwaves, has made a lot of money by asking his viewers to donate.
There are several benefits for investing in digital content:
You can do it as a part time gig. You don't need to quit your job to be a content creator.
Cheap to start. You don't need a lot of financial investments. Most people start with just their phones.
Rising demand. As mentioned above, there is increasing demand for digital content as more people shift from traditional media consumption.
Investing in Stocks
Stocks are among the best investment opportunities in Kenya. In fact, the Nairobi Securities Exchange (NSE), is among the biggest bourses in Kenya. Some of the most prominent companies listed in the exchange are Equity Bank, Safaricom, Centum, and Co-operative bank.
In recent years, most companies in the index have gone through tough times. This includes previous giants like Uchumi, Home Afrika, and Mumias Sugar. However, the reality is that there is still value in some companies that are listed in the bourse. For example, a company like Safaricom is a good buy because of its market share in most products and the opportunities it has. Banks, too, are among the best in the region.
To invest in stocks in Kenya, you just to do three things. First, you need to find a good broker. Among the most prominent brokers in the country are Equity Bank, Kestrell Capital, and Genghis Capital, among others.
Second, you need to create a CDC account. This is the account where you will buy and sell your shares from. Finally, you need to research and find the best companies to invest in and buy. After buying, you will make your money through capital appreciation and through dividends.
Agriculture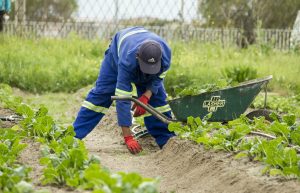 Finally, agriculture is among the best investment opportunities in Kenya. For one, the population in most towns is rising and demand for agricultural produce will continue to rise. Also, in the rural areas, it is relatively easy and cheap to lease a large piece of land. For example, I know of a person who has leased more than 5 acres of land for less than sh. 50,000 per six months.
Although agriculture is a good investment, most people fail for several reasons. First, they attempt to farm items that don't have a lot of demand because of poor market research. I know people who have lost money by cultivating plants like mushrooms. Instead, we recommend doing market research and planting foods that people eat often.
Second, they fail to get the required education about farming. They assume that they know well about the industry. To avoid this, we recommend that you spend a few weeks in a farm learning about the process.
Third, they hire people who don't have enough experience in the sector. Like in all industries, the people you hire can make or break your business.
Therefore, we recommend that you conduct a lot of due diligence in the agricultural industry. Visit a farm and learn from the participants. Hire excellent workers and visit the farm as often as you can.
Final thoughts
Kenya is a country of many opportunities. But, as with all countries, we are currently going through the worst crisis in decades. Still, there are many opportunities where you can invest and get decent returns. We recommend that you take time to research, be perseverant, and learn about the industry you are getting in.