3D Africa is an educational and training program that teaches 3D printing, how to sell what you create and how to build a business or a career around 3D printing.
3D Africa is the program developed by the Youth for Technology Foundation, a developer of education, training, and economic empowerment programs in Africa and other developing nations.
The organisation does this with the help of classroom and online instructors. Participants learn how to plan, design, and manufacture 3D printed products to sell offline and online. The programs involves technical skills, education, business training, and support during and after the program so that participants can be employed in STEM (science, technology, engineering, and math) fields, start a business, create new sources of income, or find a better job and career.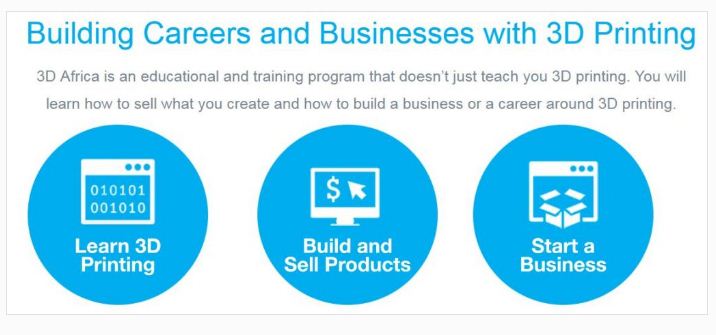 Quick Facts About 3D Printing Possibilities
A child was born without an arm—you can 3D print an arm for that child.
Flooding caused the loss of many homes—you can 3D print houses for your community.
Children in your village don't have games and toys—you can 3D print their toys.
What is 3D Printing?
The 3D printing is the process building a three-dimensional object from a computer-aided design (CAD) model, usually by successively adding material layer by layer, which is why it is also called additive manufacturing.
The Future of Digital Printing in Africa
Africa has shown an incredible ability to leap-frog older forms of technology in favor of adopting the latest. It skipped traditional landline phones, as well as dial-up, and moved straight to mobile phones and wireless broadband.
According to 3D Africa, digital manufacturing and 3D printing will revolutionise Africa's manufacturing industry in the same way that smart phones and mobile broadband are transforming the service, trade, and agricultural industries. The lack of an established manufacturing sector means that most Africans rely on importing items such as machine parts, consumables, household goods, tools, and building materials. 3D printing has the potential to reduce dependency on costly imports.
Transforming the Continent from 'Aid to Africa' to 'Made in Africa' — Njideka Harry, President and CEO, Youth for Technology
Benefits of 3D Africa to Participants
Prepare for a new career opportunity.
Earn income 24/7 from home, in digital hubs, or a place of business.
Start entrepreneurial businesses.
Invent new products.
Gain new customers.
Enter new markets.
Participate in global, online marketplaces.
Produce parts or products in-shop instead of buying from wholesalers, retailers, or importing.
How the Program Works
3D Africa provides participants with the coursework, hands-on training, and expert support during and after graduation that allows them to design, produce, and sell 3D printed products. Participants are students, employment seekers, business owners, or entrepreneurs looking to start a business in Africa.
To join the programme, you need to register by completing an online form. One of 3D Africa team members will reach out to you to explain the application process further upon receipt of your information.
How the Classes are Organized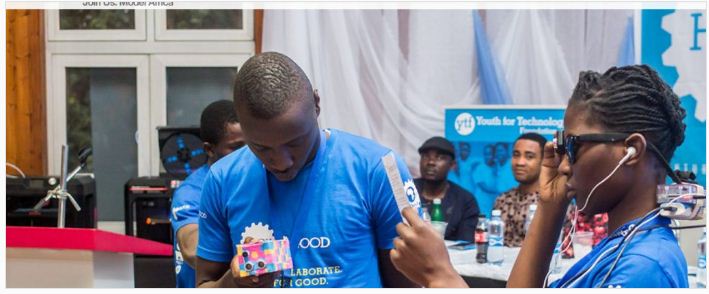 Classes have been designed for secondary students, university students, employment seekers, and for women and youth entrepreneurs. All programs use a combination of online curriculum (MOOCs) and in-person training by local 3D Africa teachers.
All groups learn the technical and business aspects of 3D printing by:
Learning software, hardware, and modeling programs.
Working in lab settings as part of a team to plan, invent, innovate, showcase, and revise 3D printing models to meet real-world problems.
Meeting with mentors to develop online entrepreneurial opportunities for 3D printing products.
Working in an open maker space in which students can work on individual projects or begin entrepreneurial businesses.
University students can apply to become a 3D Africa Tech. Ambassador in their universities. Job seekers learn various 3D related skills employers are looking for. In addition, they learn 3D products sales and marketing, customer service, collaboration and teamwork.
A cosmetologist has to travel out-of-country for several days each year to buy supplies in bulk, costing their business thousands of dollars each year. What products can be 3D printed on-demand, on-site to eliminate the need to travel out-of-country each year?
Success Stories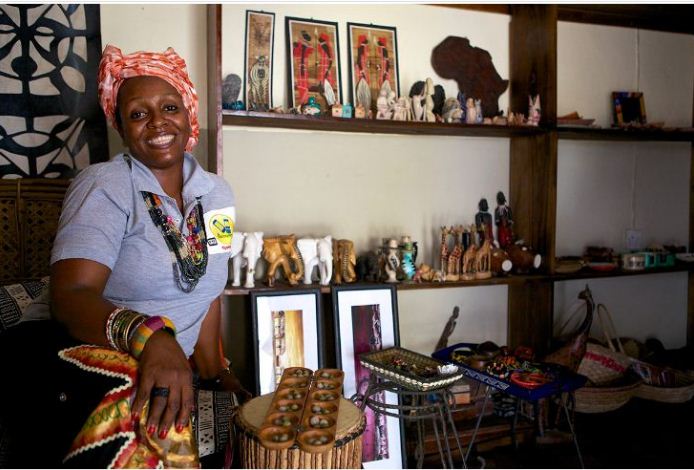 3D Africa is working with Afoma, owner of Hair Wizard in Nigeria, to design a 3D printed rechargeable, detachable, cordless hair dryer. Instead of traveling to China each year to purchase in bulk, she produces these in her shop, prints and customises as needed and sells to other cosmetologists.
Maureen, owner of Afrocentric Afrique in Nigeria, produces African-designed furniture, beads, bags, interior decorations, and fabrics. Customers include individuals, hotels, restaurants, and construction companies. 3D Africa worked with her to create 3D printed jewelry designed and printed to customer specifications—adding new product lines and sources of revenue.
Tochukwu designed a reading stand targeted to make reading more attractive to university students in Nigeria. As a result of the support from 3D Africa, Tochukwu competed in the American Society of Mechanical Engineers (ASME) Social Innovation Awards in Nairobi last year and has recently begun a 3D printing hub for entrepreneurs in Lagos.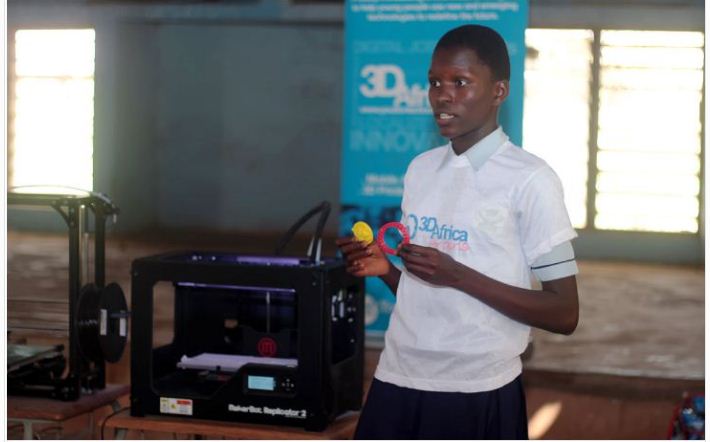 15-year old Treasure is part of 3D program. She is interested in pursuing a career in STEM. She is now designing and printing jewelry for her classmates and family, and is now starting to think about how to market these products to others in her community and sell them in online marketplaces.
Conclusion
3D printing is a disruptive technology that is expected to witness exponential growth in Africa. 3D Africa initiative will surely contribute to this growth. Globally, the 3D printing industry is estimated to grow to 30 billion dollars by 2022.