Ethiopia is one of the African countries that investors should consider. Ethiopia has the highest 10-year growth rate of 194 economies tracked by the IMF, while World Bank data ranks it second.
The numbers do look brisk, but the growth has not been felt by "the common man on the streets of Addis Ababa or in the rural areas". This is according to Prof Adugna Lemi, chair of the economics department at the University of Massachusetts in Boston, USA.
The country, whose population is the second highest in Africa, has been striving to become a middle income state. To accomplish this mission, the government has been implementing a comprehensive strategy that involves partnering with the private sector. This collaboration has yielded various business opportunities in Ethiopia, some of which will be highlighted in this article.
Quick Facts About Ethiopia
Capital: Addis Ababa
Currency: Ethiopian birr (1 birr is 0.031 USD)
Population: 105 million (2017) World Bank
Official language: Amharic
GDP: $91.166 billion (2019)
Almost 50% of Ethiopia's population is under the age of 18
Why is Ethiopia a Good Investment Destination?
There are various reasons for this significant growth that portray Ethiopia as a good investment. This includes:
Favorable political environment. Since 2018, the Ethiopian government has been implemeting major political reforms that include lifting the state of emergency, releasing political prisoners, and announcing plans to revise repressive laws. Moreover, the government is keen on fighting corruption and fostering suitable relations with other countries. It has also been encouraging the participation of the private sector in developmental projects; an aspect that creates numerous investment opportunities.
Heavy investments in infrastructure. One of the areas that the government is focused on is infrastructure. Over US$70 billion has been used to upgrade roads and avail hydroelectric power among other infrastructural projects. In 2016, the country launched a US$4 billion first electrified crossborder train in Africa that is expected to transform transform trade in the region. The train links Addis Ababa to the Red Sea port of Djibouti.
Access to a large market both locally and internationally. Ethiopia's geographical location enables traders to easily access international markets within Africa, Asia, and the Middle East. Additionally, there is a large local market. With a population of over 110 million, the country is ranked second on the list of the most populous states in Sub-Saharan Africa.
Investment Policy and Incentives in Ethiopia
Ethiopia offers a comprehensive set of fiscal and non-fiscal incentives to encourage investment into priority areas and industries, of which investments are regulated by the Ethiopian Investment Agency (EIA). The incentives are applicable to both domestic and foreign investors. Non-fiscal incentives are given to all investors who produce export products.
Ethiopia's national government acknowledges that establishing a suitable environment for investments is key in attaining sustainable economic growth. As such, it has included certain incentives and policies in its investment laws. Any qualified lawyer in Ethiopia whose focus is on immigration, labor relations, tax, or investment can further advise you on the country's investment policy. Some of the notable provisions include:
Foreign and local investors alike can enjoy the availed incentives.
There are no restrictions regarding the modality of involvement.
Construction materials and capital goods are not subject to custom duty. This provision also applies to spare parts whose worth is not more than 15% of the imported capital goods.
There are several export incentives including the bonded manufacturing warehouse scheme, voucher system, and the duty drawback scheme.
Investments in agriculture, agro-processing, ICT, manufacturing, etc, benefit from income tax exemption for between 1 and 9 years depending on activity and location and 30% income tax deduction for three consecutive years
after the expiry of the tax holiday period.
Business Opportunities in Ethiopia
Agriculture
The favorable climate, vast tracts of land, access to water, and available cheap labor in Ethiopia have facilitated the growth of the agriculture. Subsequently, it contributes 35% to the country's GDP and equates to over 70% of its foreign exchange revenue. It is no wonder that the government has been keen on developing the sector as part of its efforts to advance the country and its people. To accomplish this mission, the Ethiopian government has established a favorable environment for the private sector to invest in different agricultural projects.
There are various areas within Ethiopia's agricultural sector that one can successfully invest in. For instance, the country is one of the key producers of coffee Arabica in the continent. Establishing a coffee plantation or a processing plant are some of the viable investment ideas. Other crops that you can invest in either by growing them or using the agro-processing route include maize, oilseeds, fruits, flowers, and animal feeds. The livestock, poultry, and fisheries subsectors have also expanded significantly over the years. As such, venturing into these areas is bound to be lucrative. You can also invest in Ethiopia's agricultural sector indirectly through the introduction of agrochemicals, machinery, extension services, or the establishment of digital or physical marketplaces.
Real Estate
The steady growth of Ethiopia's economy has resulted in an increase in the middle class. Additionally, the situation has increased the individual's disposable income. The emergence of numerous companies in its towns has further enhanced urbanization; an aspect that has increased the demand for housing for people within different socioeconomic classes. As such, the property market continues to become a lucrative investment opportunity.
If you are thinking of investing in Ethiopia, you can do so by purchasing plots of land in the major cities, suburbs, or areas that are projected to develop further in the near future. There are two ways that you can choose to increase the value of the property. First, you can choose to hold on to the plots for several years and wait for their worth to increase significantly before reselling them. Alternatively, you can construct residential or commercial structures and earn revenue by either leasing or selling them.
Construction
Ethiopia is a developing economy. Its government is keen on developing systems that will catapult the nation to a middle income state. Part of these efforts is to modernize infrastructure with the help of the private sector. As an investor, you can benefit from the government's agenda by venturing into the construction industry. As the state invests in roads, bridges, schools, hospitals, and other key public systems, be a part of it by supplying cement, ballast, sand, skilled labor, or other crucial resources.
You can also work with property developers by supplying them with specific products needed for the construction of residential or commercial structures. With reference to this business opportunity, one strategy that can result in hefty returns is the provision of affordable building materials. This idea is founded on the fact that a large percentage of citizens within the lower and middle class desire to own a home without straining financially. As such, fairly-priced alternatives to the traditional building stones are bound to have a huge demand. Some of the practical options are bamboo, bricks, and pre-fabricated panels.
Tourism
There are various aspects that justify the inclusion of tourism in the list of business opportunities in Ethiopia. To begin with, it is one of Africa's diplomatic and experts destinations. For instance, it has numerous UN entities including FAO, UNDP, UNICEF, and ILO. It is also the headquarters of the African Union (AU) and the United Nations Economic Commission for Africa. Additionally, over 70% of the mountains within Africa are located in this country. Couple this with its interesting, ancient cultures and favorable climate and you have the ideal destination for different types of tourists. It is no wonder that the growth of the country's travel and tourism sector reached 48.6% in 2018. In fact, this figure was the highest globally.
Among its important tourism sites are Lalibela with its rock-cut churches from the 12th–13th centuries, Axum, which was a naval and trading power from about 400 BCE to the 10th century, with the ruins of an ancient city with obelisks, tombs, and castles. There are 9 sites on the List of World Heritage Sites.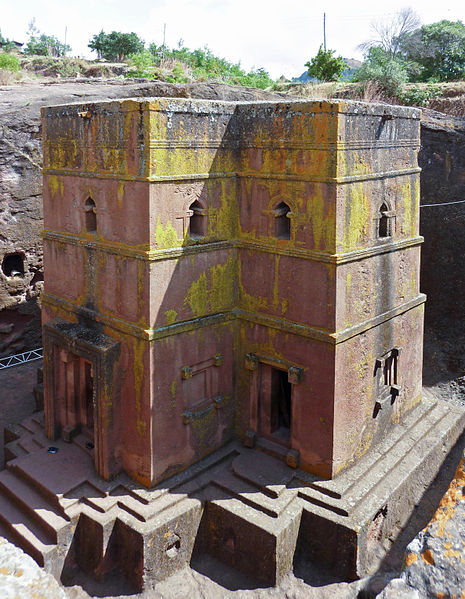 There are various ways that you can invest successfully in this multi-billion industry. To begin with, you can have a digital and physical space that assists foreigners to get all the needed travel documents in addition to catering for all their needs during their stay in the country. Alternatively, you can establish modern structures that include accommodation, conferencing, and entertainment facilities. The other viable option would be to start a reputable learning institution that trains individuals who are willing to be part of the growing tourism and travel sector in Ethiopia.
Financial Services
The economic growth of a country equates to more money in its citizens' pockets and an increase in their ability to engage in different financial activities. While financial inclusion in Ethiopia has increased over the past decade, there is still a large portion of the population that either uses informal banking systems or are totally cut out from any scheme. Distance, lack of certain documents, and the perception that low income earners don't need an account are some of the cited barriers to financial inclusion in the area.
In 2017, Ethiopia released National Financial Inclusion Strategy that aims at increasing financial inclusion using mobile technology. This presents a viable business opportunity. As an investor, you can establish a formal bank that favors all or individuals in a specific socioeconomic group or profession. For instance, agriculture is one of the key contributors of the country's GDP. With a significant portion of the farmers being in the rural areas, you can open a financial institution that is tailor-made to suit their lifestyle. Additionally, in the modern era, mobile phones are a necessity rather than a luxury. Take advantage of this form of technology by availing a digital platform that enables saving, money transfer, and loan acquisition.
In 2019, Ethiopia announced that it will open up its telecom industry to private investors. Officials also said they will offer a minority stake in the sole mobile operator Ethio Telecom.
Conclusion
Based on the rate of its economic growth over the past decade, Ethiopia is one of the African countries that every investor should watch out for. The favorable investment environment is further improved by the government through its strategy to work closely with the private sector in its development efforts. As it continues to strive to be a middle income state, there are numerous business opportunities for local and foreign investors alike.
More Information