One of the easiest and quickest ways to start running a business in Zambia is to register a business name. A business name is the name your business operates under. You can register a business name alone, as a sole proprietor or with partners. The maximum number of partners for a business operating as a business name is 10 individuals. You have to be 18 years old and above and of sound mind.
Patents and Companies Registration Agency (PACRA) is the government institution mandated to register any business formation Zambia.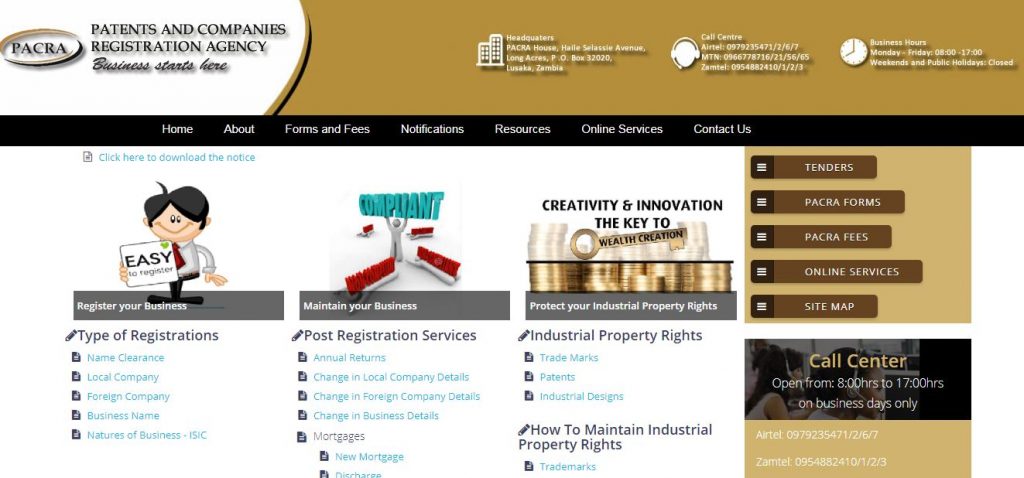 Summary of Fees For Registering a Business Name in Zambia
| ITEM | FEES IN KWACHA |
| --- | --- |
| Name Clearance Request – Business Name | 83.00 |
| Re-Registration of Business | 333.00 |
| Annual Return | 83.00 |
| Application for reservation of Name | 166.00 |
| Appeal Against Rejection of a Name | 166.00 |
| Registration Of Business Name – By Corporation/Other | 166.00 |
| Certificate of status of Business / Business Person | 83.00 |
| Change in Business Name | 166.00 |
| Notice of Cessation of Business | 83.00 |
| Computer Printout for Business Names | 83.00 |
| Printout for Historical Data – Business Name | 83.00 |
Note that fees can be paid using debit/credit card or cash.
Procedures for Registering A Business Name in Zambia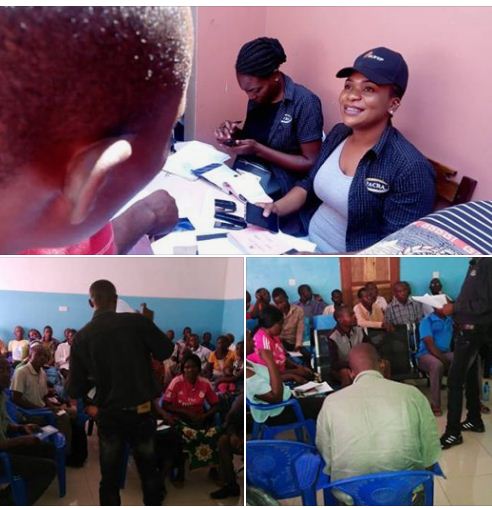 Visit PACRA offices and fill in the Name Clearance form called "Application for registration/ re-registration of business name" (BN Form III).
You can also start the registration process online where you need to set up an account. You must then login to start the online process.
Submit up to three proposed names for name clearance. The names will be considered in the order of listing. The following names are not allowed: offensive or undesirable names, a name that suggest that the applicant enjoys the patronage of the President, a name that is confusingly similar to what already exists or the same as a well-known name, and a name that is too long and difficult to pronounce.
Pay for name clearance fee.
Once the name is accepted, it is automatically reserved for a period of 30 days. After 30 days the name clearance expires.
Apply for registration of a business name. A sealed Certificate of Registration will be issued after you make payment.
Apply for for TPIN (Tax Payer Identification Number), Tax Clearance Certificate at Zambia Revenue Authority (ZRA). If you are in Lusaka, ZRA will have a desk at PACRA's One Stop Shop for business registration located at Cairo road, Kwacha House.
You are now free to conduct business in Zambia.
Forms
Here are the forms you need to download and fill in:
Conclusion
Formalisation of business in Zambia through registration of a business name is fast and affordable. The process ensures that business names are distinct and traceable. It also creates an orderly business environment for the economy to thrive.