Burkina Faso has many business opportunities and hence it is an excellent place to invest for entrepreneurs and investors. We will provide you with perfect business ideas that don't require huge startup capital. There are many sectors in which you can invest in like Tourism, agriculture, construction, education, real estate and manufacturing.
Business Ideas in Burkina Faso
Cyber Cafe
You can start a cybercafe in Burkina Faso to provide access to the internet and information. The demand for internet and information has been on the increase with many people studying online. You can offer other complementary services like printing and photocopying. Make sure to set up your business near institutions like banking hall and institutions like colleges.
Smartphones have reduced the demand for cyber fafes in Burkina Faso. With this in mind, you can offer additional services such as printing, photocopying, laminating, typing, binding, scanning, and graphic design.
Poultry Farming
Poultry farming is a profitable business with a high demand for its products. It does not require huge capital startup since you can start with only a few birds. Some of the birds that you can rear include chicken and ostrich. Doctors discourage people from eating red meat, instead take white meat from birds and fish. Meat and eggs from birds are nutritious and do not contain cholesterol. As such, if you can rear birds in large scale, you are sure to get orders from restaurants.
Hair and Barber Shop
You can start a barber and salon shop if you have the skills. Luckily, the two businesses are intertwined and you can venture into both. It is fun and gives you a chance to interact with your customers. Luckily, this is a business idea that will never lack customers even during challenging economic times. Hair will keep on growing and people want to stay smart and decent. You need some skills which you can learn in a few weeks.
Fast Food Restaurant
Starting a restaurant in Burkina Faso is an excellent business idea, especially in towns and places with a high influx of people. The hospitality industry is growing with the increased number of people in cities. You can start with a small hotel selling fast food like snacks and fries and expand as your customer base grows. If you can prepare delicacies, you are sure to get orders from people working in offices.
Selling Groceries
Selling groceries is a profitable business when you get a good location. Make sure to stock your shop with fresh greens and fruits. The startup capital is considerably small and it a business idea you can start. To attract more customers, you can provide your customers with extra services like chopping vegetables.
Selling Second Hand Clothes
Second-hand clothes are always on demand since they are cheaper and durable compared to new clothes. It is a business you can start with little capital. All you need to do is to locate an area with a massive influx of people like markets. To succeed in this business, understand the kind of clothes your customers like and stock them. With time, you will have an influx of customers and you will be in a position to make significant profits.
Sewing Clothes
Sewing business remains among the most profitable businesses that will never lack customers. Clothes are a basic need and such when they get torn, and people need to have them sewn. You only need to make a brand by providing excellent sewing services. You will get customers referrals and at some point, you might need to employ a person to help you. Some of the potential clients are boarding schools to sew their school uniforms.
Daycare Services
Daycare business is a lucrative business idea since most working people are always looking for people to leave their children with. If you love taking care of kids and you know how to feed them and change their diapers, it is worth starting. All you need to do is to set up a good playing field and toys for children. Creativity is essential to excel in this business. If kids love your center, parents will be free to leave kids under your care.
Laundry Services
Laundry business is another excellent business idea you can start with little capital. You can opt to start a laundry shop or operate a home-based laundry business. For home-based laundry, you will be visiting clients in their homes to clean and iron their clothes. The best way is to leave your clients with your contact so that they can call you whenever they need your services.
Transport Business
Transport business in Burkina Faso is large and you can venture into it. With many people working in towns, you can operate vehicles that ferry them from one point to another. It is a business you are sure to make enough money by the end of the day. Make sure to employ an honest driver and conduct. Otherwise, you can be losing a lot of money to dishonest employees.
Agribusiness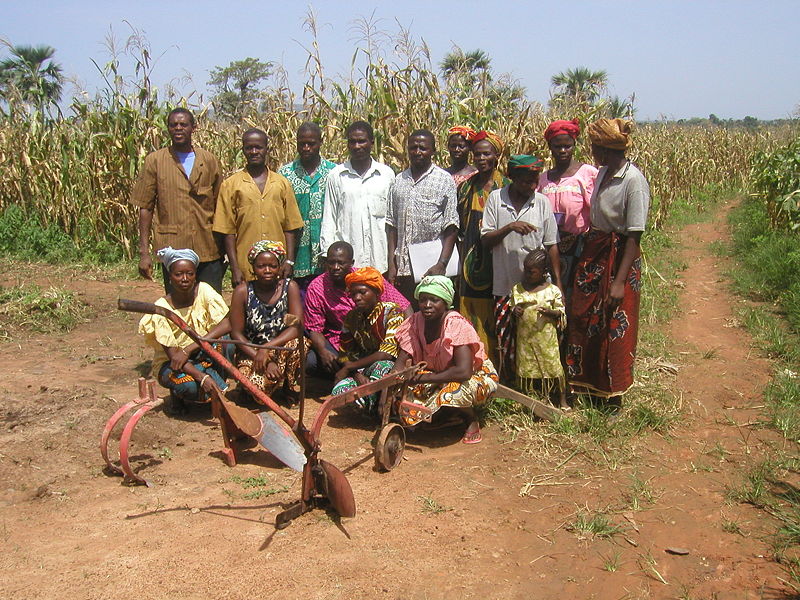 Agribusiness remains of the most profitable businesses in Burkina Faso. Agriculture is the backbone of many African countries. You can grow crops on a small scale and large scale for subsistence and commercial use respectively. The government of Burkina Faso has introduced incentives to promote agriculture to boost food security. As such, you can take advantage of and invest in agribusiness.
Mobile Repair Business
Mobile phones have become an essential part of humankind. It is a business idea you need to consider investing in. You can take a course in mobile phone repair that will last for a month. Luckily, it does not require huge capital investment. You can start by getting employed to repair cell phones and you gain experience. With skills and enough experiences, you start your won business.
Final Thought
Burkina Faso has many business opportunities. It is a great country to invest in and for most business ideas; you do not require huge startup capital. You only need skills and the right attitude to get started.