Over the years, the uncontrolled dumping of waste in urban areas has led to the development of diseases, urban flooding, and environmental degradation in African countries. This is mainly because only 10% of waste reaches the dumps while the rest is left to rot in the open or burned in the open. However, most developing countries, including South Africa, have come up with innovative waste management solutions to create clean living environments and create profit-making job opportunities.
South Africa is yet to unlock the full economic potential of waste recycling. Nevertheless, thousands of entrepreneurs are currently earning good money from waste collection and recycling. Waste is classified as General or Hazardous waste.
General Waste. This is waste that does not pose an immediate threat to health or the environment. It includes domestic waste, business waste, inert waste, and building and demolition waste.
Hazardous Waste. This is any waste that contains organic or inorganic compounds, which, according to the physical, toxicological, or chemical characteristics of that waste, may have a lasting impact on health and the environment.
If you want to start a waste management business in South Africa, it is crucial to consider the following steps.
Select a Field in the Waste Management Industry
Before starting a waste management business in South Africa, you first need to pick out a niche where you want to specialize. The waste management business is vast. As such, you will need to pick an area of specialization from some of the following categories.
Construction waste management business
Toxic waste management business
Green waste management business
Industrial waste management business
Electronic waste disposal business
Chemical waste management business
Medical waste disposal business which includes recycling needles, chemicals, or medical gadgets.
It is best to conduct thorough research on the available waste materials, more so, those not being disposed of properly.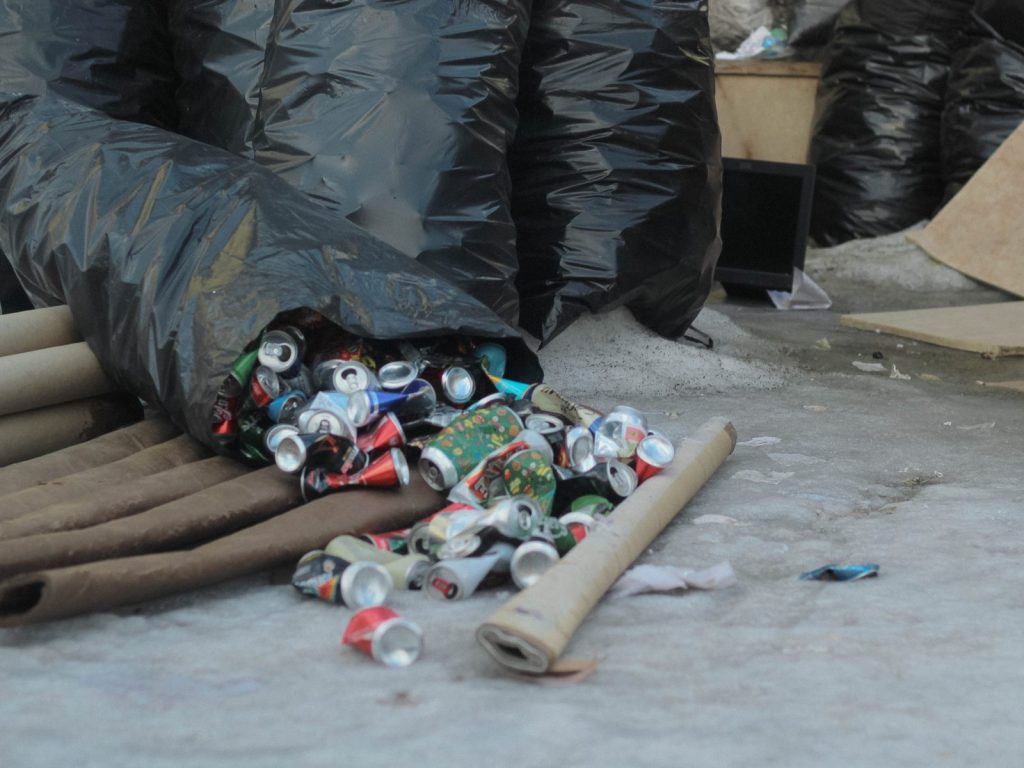 Determine your Budget
After identifying your focus area, you will need to determine the amount of money you will work with. For a waste management business, there are several things to plan out, execute, and actualize, such as the business location, business insurance, waste management equipment, transportation vehicles, wages, and business marketing costs.
Draft a Waste Management Business Plan
It is crucial that any entrepreneur starting a business draft a business plan.  A waste management business plan will help express the business's aim, describe its market, and the business functionalities. The business marketing strategy and business financing methods should also be included in the business plan.
Source for Business Funding
Upon drafting your waste management business plan, you will need to seek capital, as stipulated in the business plan. You can borrow a loan from a bank, family, or organizations that provide interest free loans such as Kiva. You can also look for international business partner with capital. Make sure you open a business bank account to manage your finances.
Register your Waste Management Business with the Companies and Intellectual Property Commission (CIPC)
Before you begin operations, register your company in South Africa with the Companies and Intellectual Property Commission. Registering with CIPC helps you get the necessary business license, set up your business tax information, and apply for necessary business permits.
Starting Waste Management Operations in South Africa
After registering your business with the CIPC, you can begin your operations in the following steps.
Secure Business Premises
Rent a physical space to serve as the base of your waste management business operations. It will be best if the place is isolated from major settlements. However, the area should be easily accessible.
Hire Workers
Any successful business needs workers with different skills to handle various business operations. You will need workers in different departments, such as management, collection, accounting, and marketing.
Business Marketing
When starting your new waste management business, you will need to spread the word about your operations, especially to people living near your business premises. The success of your business will largely depend on how best you can market it. You can choose to use flyers or an online marketing strategy.
Get Clients
Getting clients to sign up for your services is an important step that largely dictates your success. Any business aims at serving customers.  Easy targets can be single homes, restaurants, workshops, schools, bars, hospitals, stadiums, and shops. Your customer range will determine your income.
Waste Management Business Opportunities in South Africa
There are many business opportunities entrepreneurs can exploit in South Africa's vast waste market.
Organic Waste Processing (Composting) in South Africa

Most wastes from households, hotels, restaurants, and bars are organic and biodegradable. Other forms of organic waste include vegetable market waste, animal waste, and yard waste. The natural process of converting organic waste into a stable product under controlled conditions is known as composting. Being rich in several essential nutrients, compost is a widely used organic fertilizer. Compost is both inexpensive and environmentally friendly compared to other forms of inorganic fertilizers. Many people in the agricultural sector are turning to organic farming, hence increasing the demand for organic fertilizers.
Waste Collection in South Africa
Many South African homes, restaurants, and other business centers use garbage bins and cans to store their waste. As such, they seek garbage collection services from collectors whenever the bins and cans are full. Most collectors use waste collection vehicles such as garbage trucks and usually charge a flat monthly fee for their services. The restrictions on garbage disposal in dumpsites make people willingly seek services of local waste collectors.
Inorganic Waste Processing in South Africa
Inorganic waste is waste that cannot decay and be reused by nature. It includes plastics, metals, textiles, rubber, and glass. The domestic and commercial waste collected is sent to authorized landfills or to waste processing facilities where it is sorted, cleaned, processed, and recycled into final or semi-final end products. Popular inorganic waste materials among manufacturers and industrial processors are;
Rubber waste. Old rubber shoes and used tyres are sold to home industries to make carpets, sandals, and shoes.
Paper waste. It makes up a larger portion of collected waste. Old newspapers, cardboard boxes, and magazines can be used to make new cardboard and carton boxes.
Metal waste. Auto wrecks, scrap metal, used copper wires, and used metal sheets are melted to produce new metal products.
Textile waste. Old clothes are recycled to produce cushions, doormats, mattresses, duster coats, and other products.
Best Waste Management Companies in South Africa
Several waste management companies in South Africa help households, different companies, and government institutions to manage their wastes. Additionally, the companies have created job opportunities for thousands of locals in the country.
Averda
Averda is a South African waste management company that offers integrated waste management solutions ranging from waste pre-collection, collection, and cleaning. Averda manages waste from industries, hospitals, and government institutions.
Tedcor
Tedcor offers comprehensive recycling, industry-specific waste management, quality control, and sustainability solutions for corporations and businesses. Tedcor also offers domestic waste collection services on behalf of municipalities or public waste sectors responsible for managing waste. The company also provides consulting services on waste management to its clients.
Interwaste
Interwaste provides integrated waste management services to households and a wide range of industries, from manufacturing, mining, and petrochemicals to oil and gas, and construction industries. Interwaste not only provides waste management solutions to clients, but it also offers employment and income-generating opportunities.
Pandae Green Solutions
Pandae Green Solutions is a waste management company whose waste disposal and recycling solution aim at eliminating the need to take waste to landfills. The National Waste Information Regulation 2012, requires that all companies in South Africa report on their waste management activities. Pandae Green Solutions takes this responsibility from clients to offer a complete solution for all waste management and provide full reports to ensure that clients meet the waste management regulations.
Repurpose Schoolbags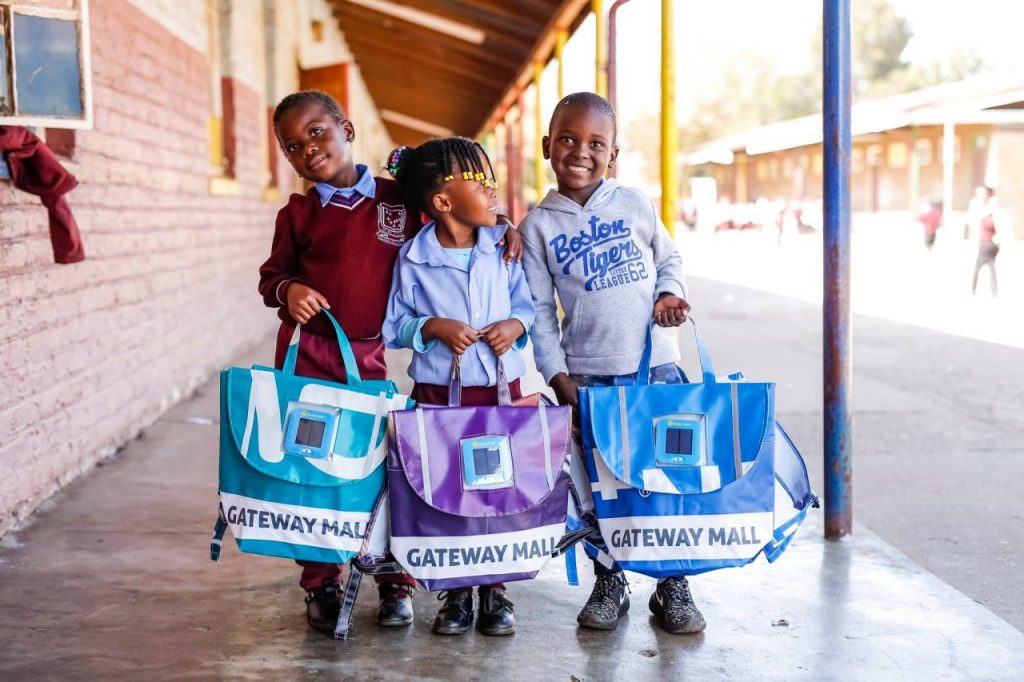 Repurpose Schoolbags is a South African green initiative that combines recycling, solar energy generation, and education. This initiative has made backpacks for disadvantaged school children from 100% recycled plastics collected from landfill sites. The Repurpose Schoolbags have a solar panel in the flap that charges as the children walk to and from school. The charged solar panels provide lighting at night, which the students use to study. Additionally, the bags have reflective strips that make the children visible to traffic. The initiative has created several job opportunities in the country.
Waste Management Initiatives in Other African Countries
Conclusion
African countries must start treating waste as a resource. This will unlock opportunities for job creation and, at the same time, improve waste management systems. You can contribute to creating a clean South Africa by starting a waste management company in South Africa.