Namibia, a country in the southern part of Africa, is known for its unique tourist attractions. Additionally, it enjoys political stability and support, steady economic growth, and a growing population. As a result, the nation is a hub of business opportunities. Whether you are a large investor or a small entrepreneur looking for a viable commercial entity, Namibia has a suitable business environment. This article will highlight some of the business ideas for Namibia.
Reasons to Consider Starting a Business in Namibia
The country enjoys political stability
It is a relatively low crime rate
The government is dedicated to offer its support to businesses in different economic sectors including agriculture, tourism, manufacturing and trade, and housing
There is a growing population in Windhoek and other cities in the country
It attracts a large number of local and international tourists all year round
It has a favorable climate – it gets about 300 days of sunshine in a year
Potential Challenges When Starting a Business in Namibia
Limited access to skilled workers due to the relatively low population
It is currently ranked at position 104 out of 190 countries in the annual rating on the ease of doing business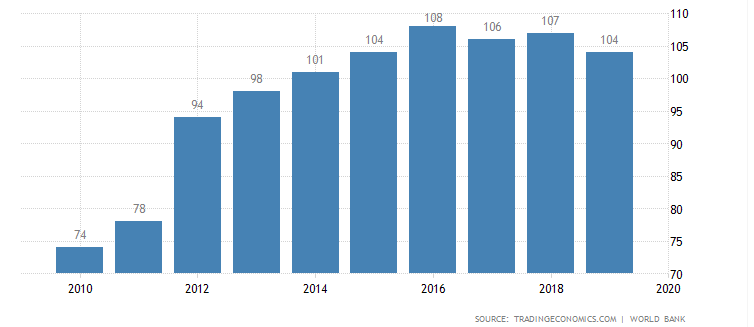 Steps to Setting up a Business in Namibia
The steps involved in starting a business in this country may vary depending on the sector and the size of the enterprise. For instance, if you are interested in one of the small business ideas in Namibia, you may not have to meet certain regulatory requirements. In general, setting up a business in Namibia entails the following steps:
Register the company. Certain industries have specific registration requirements
Depending on the size of your enterprise and the type of business, register for income tax, VAT, and import tax
Register for your employees' social security
Take note of other industry-specific requirements
Business Ideas in Namibia
Travel Agency
Tourism is one of Namibia's economic pillars. For instance, in 2018, the amount spent within this sector was $488 million. The figure equated to 9.86% of the country's exports. There are various features that attract local and international tourists to this African country. This includes – but is not limited to- :
Desert tourist attraction sites like the Namib desert

Namib desert

Wildlife – including endangered species like the black rhino
Unique cultures and historical sites
Seeing that Namibia has a thriving tourism sector, starting a travel agency in the area is a viable business idea. Depending on your targeted clientele, ensure that you offer different packages for individuals with varying budgets and interests. A typical package should include accommodation, meals, transportation, and tour activities.
When considering this venture, which is one of the good business ideas in Namibia, remember to factor in the issue of competition. To market your business and increase your competitive advantage in this industry, make use of Instagram and other social media platforms as you go along, consider using renowned social media influencers.
Additionally, travel sites like TripAdvisor and Safari Bookings will help you reach the masses both locally and internationally. Good ratings from your clients are an efficient marketing tool. Besides, these sites are an easy way for customers to connect with a certain tour operator.
Beauty Products
The modern African woman is keen on maintaining a healthy and youthful skin. She is willing to spend on quality products that will leave her looking good. Inside this self-love movement lies one of the feasible business opportunities in Namibia.
In 2016, the country's Ministry of Industrialization, Trade, and SME Development launched the Industry Growth Program. The cosmetics industry was part of the 10 sectors included in this scheme. The inclusion is founded on the fact that Namibia is a key producer of Nara oil and Marula oil, which are active ingredients in various beauty products whose demand is global.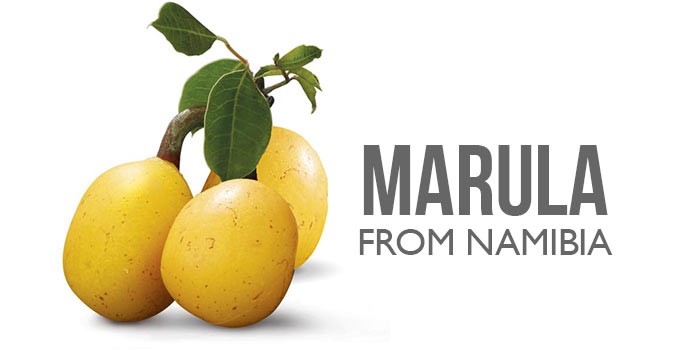 You can start a profitable business that sells these raw materials or adds value to them before selling. In addition to the local market, you can expand your customer base by exporting the products to countries such as South Africa, Germany, France, Angola, and DRC.
Another way that you can venture into Namibia's cosmetic industry is by selling imported products. there are an array of viable beauty products including hair extensions, skincare products, makeup, and perfumes.
You can also use a different path that involved establishing a modern salon and spa. If this is the route you intend to follow, let your establishment be a one-stop-shop for all your clients' beauty needs.
Agriculture
Granted, Namibia has a semi-arid climate. Nonetheless, the government has been supporting the agricultural sector via programs like the Growth at Home Strategy. As an entrepreneur, you can take advantage of the established structure. In fact, agriculture offers some of the good business ideas in Namibia.
The "Growth at Home" strategy emphasizes the importance of commodity-based industrialization by strengthening local and national value chains and creating more efficient linkages within the economy supported by improved logistics and infrastructure, improvements in the ease of doing business and ongoing dialogue and partnership between government and the private sector.
To start with, you can grow one or more crops through irrigation. Some of the viable crops for both local consumption and exportation are dates, wheat, sunflower, citrus fruits, watermelons, groundnuts, butternuts, grapes, tomatoes, and potatoes. Cattle, pigs, goats, and sheep are also a good business idea especially if you do it on a medium to large scale. You can choose to sell them as raw products or engage in different forms of value addition. Agro-processing is not just for large investors. SMEs can also get into the sector, start small, and watch their ventures grow to great heights.
Food Business
From whatever angle you look at it, the food business is one of the best small business ideas in Namibia. To begin with, Namibia has transformed into a modern country with numerous offices and businesses in its cities. If you start a food business in Windhoek or other urban areas within the nation, your client base will comprise the numerous workers and their customers. You can decide to start a restaurant or cook from home and deliver packed food to your clients.
Besides, Namibia is a tourist hub for both local and international travelers. Depending on your eatery's location and quality of services, it will be an ideal stop-over for individuals seeking to explore different parts of the country.
Another approach to the food business in Namibia is to incorporate social media. Instagram, YouTube, and other social media platforms have a large audience that you can use to transform your love for cooking into one of the profitable business ideas for Namibia. Begin by posting images and videos of well-prepared meals. With time, you will be a renowned brand with the capacity to earn from your merchandise, sponsored content, and endorsements. The key to succeed in this space is to be consistent, unique, and release quality content.
Affordable Housing
Affordable housing is another one of the feasible business opportunities in Namibia. One of the reasons for its viability is its inclusion in the national government's agenda. It is part of the Harambee Prosperity Plan, which is geared towards social progression.
The country, especially in the urban areas, has a deficit of affordable housing. The resultant increase in prices have pushed more people to live in informal settlements. With this status quo, building affordable residential houses is one of the good business ideas in Namibia.
You don't have to be a large investor to profit from this opportunity. Start small by using your savings or getting a loan to erect several decent houses. The country has recorded steady economic growth over the years. As such, your houses – whether rental or for sale – are bound to attract the targeted customers. A good location, affordability, and amenities such as water and electricity are crucial considerations when venturing into this business.
Final Thoughts on Business Ideas in Namibia
In addition to being an apt tourism destination, Namibia has a desirable business environment. To begin with, the government has several well-established programs that are geared towards fostering the growth of businesses in different sectors. Besides, its economy has been growing steadily over the years. These factors, coupled with its growing population, have created an array of business opportunities in Namibia. The business environment in this country is ideal for entrepreneurs of all sizes and in different sectors.